Reports by Statista show businesses will spend $2.3 trillion worldwide on technologies and services that enable digitization by 2023. It goes to show how logistic companies can benefit from digital technology.
Below are some of the benefits logistic companies will derive from digitization:
1.  Increased Efficiency
The latest digital technology is helping various logistical companies boost efficiency.
For instance, many companies turn to cloud-based software from providers to digitize their supply chain. Doing so is essential in centralizing their operations.
With time, more and more logistic companies will understand the importance of a unified technology platform to ensure the automation of information flow. Ultimately, they can provide customers with quality and consistent services.
2.  Helps Build Trust Between Trading Partners and Involved Parties
Most shipping companies are joining blockchain-enabled digital shipping solutions. It's a smart move that builds trust between trade partners. It's also a significant step towards the logistics industry realizing its vision to promote technological advancement in every aspect of its operations.
Digital technology has also made it easy for customers to track their orders from start to finish. Tracking shipments is a boon for both customers and logistics firms. It saves them time and money.
Companies no longer need to answer clients when they can expect their delivery. Instead, customers can access the information themselves online. A firm can also send an automated message to clients if any changes occur.
When information is relayed to all the parties involved in the shipping process, trust builds, and bottlenecks reduce or are eliminated.
3.  Improved Routing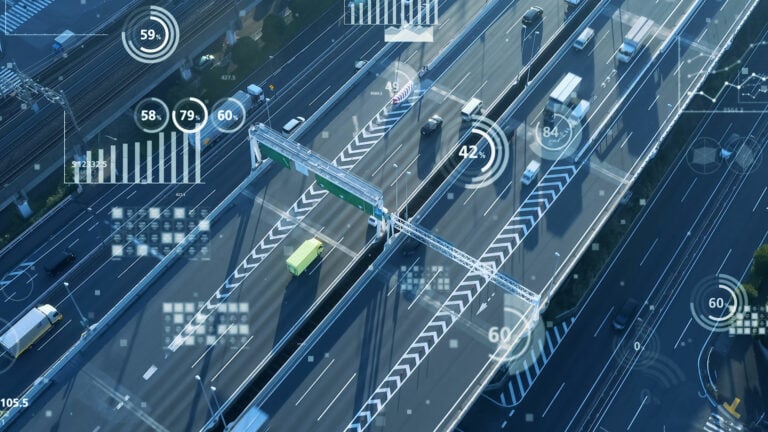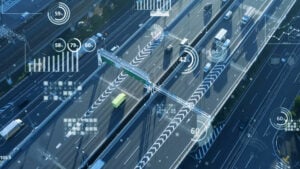 Investment in new technology has brought about another change in the logistics industry–improved routing.
Companies are investing in state-of-the-art software that ensures drivers don't get lost along the way, resulting in delivery delays.
Digital technology has also made identifying the most efficient routes drivers can take to get to their destination easier. Interestingly, such software comes in handy when routes face congestion issues because of road works, traffic accidents, and unexpected delays. The driver receives advice on alternative roads to use.
Efficient routing (thanks to digitization) helps logistic companies save money because vehicles use the shortest routes, drive fewer miles, and utilize less gas.
4.  Preventive Fleet Maintenance
Digital technology makes it possible for logistics companies to perform preventive maintenance on their vehicles. Predictive maintenance tools allow firms to analyze their cars remotely. This way, they can work out which vehicle requires maintenance.
Early identification of vehicles in need of maintenance brings many benefits. For example, downtime of vehicles reduces because potential issues are resolved before they can occur. The result is cost reduction.
Customers can also count on the logistics firm for reliable services.
5.  Intelligence in Logistics
Digitalization of logistics processes has resulted in data expansion. There is a need to invest in state-of-the-art technologies like business intelligence and advanced data analytics.
Although decision-making is not complex in a typical business environment, still, there are intelligent decisions to make, including decisions on marketing strategy. These require Cognitive Computing-based solutions and Artificial Intelligence support.
Cognitive Computing and AI-enabled digital technologies empower the logistics industry to overcome challenges such as process optimization, end-to-end communication, supply chain management, customer experience improvement, and cost control.
Digital Technologies with Greatest Impact on Logistics Sector
Below are some digital technologies with the most significant impact on the logistics sector:
Big data and machine learning: Machine learning technologies allow practical application of data so companies can plan and forecast efficiently and automate decision-making.
Artificial Intelligence
Cloud logistics
Internet of Things (IoT)
Mobile applications
Takeaway
The entire global economy is undergoing digital transformation. Modern digital technologies are the tools that make this process possible. Thus, the importance of digital technologies in the logistics industry is crystal clear for everyone to see.
There are companies currently bypassing the active application of digital technologies, and perhaps it is time they consider changing their positions to enjoy the many benefits of digitalization. There is still room for improvement so that digital transformation can get easier and the importance of technology can be more evident in the industry.
This article was written by our guest author Naomi Cook.