Welcome to DHL's
digital logistics solution
Thank you for your enquiry and your interest in transport via DHL. From now on, we will process transport requests from business customers via the DHL online freight platform "Saloodo!". This makes freight forwarding easier and more convenient for you than ever before. Saloodo! is DHL's leading digital freight platform for all your transport needs. Here you can have your goods transported at competitive prices while benefiting from the security and efficiency of a completely digital logistics solution. You simply select your preferred carrier and receive real-time notifications throughout the transport process, from pick-up to delivery. Best of all, all carriers connected to Saloodo! are verified according to DHL's Code of Conduct.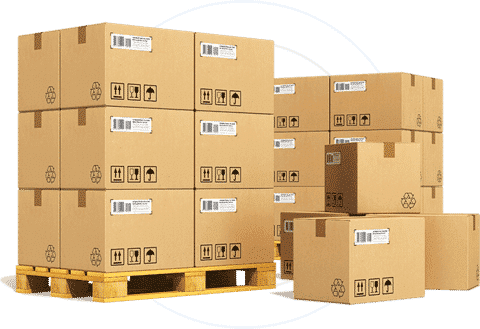 1. Enter shipment details
From individual pallets to complete loads - simply describe your pallets with the help of our shipment wizard. Then share your transport request with over 12.000 verified Carriers companies with the click of a mouse.
2. Compare prices with no obligation
After posting a transport request, you will immediately receive offers, which you can easily compare on your shipment overview page. To help you decide, Saloodo! offers you a estimated price based on artificial intelligence and current market data.
3. Simply book online
Have you found a suitable transport provider? With Saloodo! as your contractual partner, you can easily book the transport provider of your choice online. Transport documents and current shipment status are available at any time on Saloodo!.
No payment details are required!
More than 30.000 companies already ship with Saloodo!
Discover the advantages of our digital freight platform for yourself.
We make logistics fast. smart. reliable.