Freight Exchange | Pallet Exchange | Truck | Europe-wide | Send Pallets
With Saloodo! you will find your business partner,
for inexpensive and reliable transports
Are you looking for a freight exchange business partner for the transport of your goods?
With Saloodo! as your central contractual and contact partner, you benefit from security throughout the entire transport process, both as a shipper and as a transport service provider. WSaloodo! is a company responsible for all transactions at your side. For carriers and forwarding agents, this means faster payment and a considerable reduction of complexity.
Register with Saloodo! today to find freight for transport! With Saloodo! you have all the freedom, advantages and possibilities of a freight exchange.
What is freight exchange?
A freight exchange is an exchange for transport services for freight. This is where freight providers meet providers of cargo space. As a freight exchange, Saloodo! offers both shippers and transport companies in Europe online solutions to organise the entire transport management process.
Whether you are a freight carrier, forwarding agent or in freight purchasing:, Saloodo! guarantees the opportunity to find a reliable, individually tailored offer. In addition to effective transport management, Saloodo! provides a sustainable strategy and pioneering development for your company.
We are available to provide safe, efficient and comprehensive transport solutions for both shippers and transport service providers.
What is the advantage of freight exchanges?
Saloodo! helps you provide the best service by working with a wide range of companies in the logistics industry. In accordance with our quality assurance programme, we work exclusively with qualified, reliable transport companies.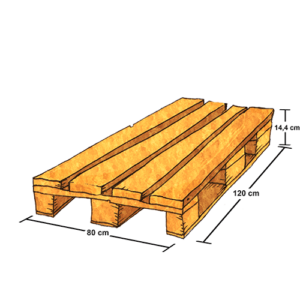 As a consignor, you benefit from a choice of more than 12,000 partner forwarders and more than 250,000 trucks for the transport of your goods. Access via a platform not only saves time, but also enables you to optimise your business processes. As a freight carrier or forwarding agent, you can use your new, innovative Saloodo! Freight Exchange free of charge for transport orders to avoid empty runs and empty kilometres. Whether in Germany or in Italy, we have loads for you always!
What distinguishes freight exchanges from online freight forwarders, shipping portals or central registers?
No matter where you ship, smooth and affordable transportation is always your top priority. But like so many companies, you too may find yourself struggling to find a professional and reliable forwarding agent. It takes a lot of time to get in touch with suppliers, obtain estimates and compare transport costs.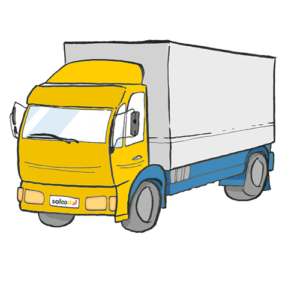 For this purpose, freight exchanges such as Saloodo! act as a virtual, digitally accessible marketplace for freight forwarders and carriers. In contrast to online forwarding agencies, shipping portals or central registers, large loads in the full load sector are a mainstay here. On the other hand, shipping portals specialise in the shipping of parcels on the basis of their contracts with shipping service providers such as DHL, GLS or UPS. Digital freight exchanges of the new generation combine all the advantages of digitalisation. Here, shippers can find a service provider for their company depending on the type, size, volume and frequency of their shipment.
How does Saloodo! help?
Saloodo! offers you access to a large number of transport orders. Never again will you have problems with wrong dimensions, wrong addresses or wrong loading equipment: Our innovative shipment assistant supports shippers in describing their transport requirements. Payment to you as the transport service provider is made within just 14 days. The Saloodo! Driver App enables you to assign tours to your drivers quickly and easily.
Moreover, we facilitate structured negotiations and targeted tenders for extremely competitive transport prices for transport companies. A personal dashboard allows you to manage all transports. This also includes transport documentation for managing and storing your transport documents in just one place. In this way, you have access to invoices, freight documents and proof of delivery anywhere and at any time.
How Saloodo! helps you choose the right business partner
Shippers often have problems in finding a transport service provider. For this reason, Saloodo! makes it easier for you to access tested and qualified transport companies.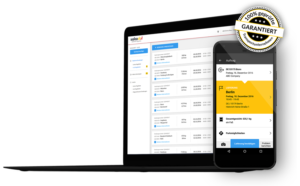 With us you manage the entire transport process and the associated transport documents in one place. Your personal dashboard allows you to track the transport process including all documents, invoices and proofs. No longer waste time and effort searching for transport service providers. Our intelligent shipment assistant helps you set up your transport details from individual pallets to complete loads. Our non-binding price calculation based on transport data and delivery capacities makes it easier for you to compare prices. With the regular real-time status updates, you are always informed about the status of your shipment. You will be notified in the event of delays. As your contact person, we provide you with all updates and information about your shipment via customer service and live chat. In other words, you no longer need to contact the transport service provider yourself – we take care of all time-consuming tasks for you. Based on your selection criteria, you book the carrier or freight forwarder that suits you best, and with Saloodo! as your central, reliable contractual and contact partner, you as the shipper benefit from maximum security and maximum reliability during the transport process. Also, you save cost with Saloodo! since the freight exchange is free of charge. There is no monthly fee or any hidden charges. With us, you only pay the transport costs.
Find business partners in Germany and Europe
Are you shipping nationally or Europe-wide? The transport companies on Saloodo! take care of your deliveries within Germany and all over Europe.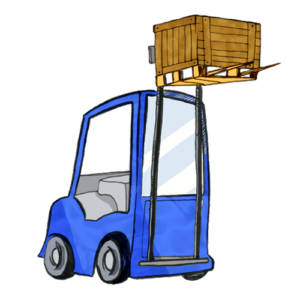 Our truck forwarding agents will drive your shipments to the delivery address of your choice after picking them up on site. For your most precise planning, all you need to do is specify the date, time and place of collection. Saloodo! is your secure, inexpensive, fast and uncomplicated logistics platform because we bundle all transport service providers on just one platform. Simply enter your offer, wait for an answer and select a partner – and your goods are on their way to the customer.
Any questions? Send freight all over Europe now
Do you need help in finding transport solutions? With Saloodo! freight shipping, you get everything you need for your freight transport.
Your digital logistics experts
We combine the logistics know-how and infrastructure of a global player with the flexibility and digital competence of a start-up. Learn more in our blog, the Logistics dictionary, and our info pages.
Ready for the logistics of the future?