Shipping | Freight | Freight Shipping | DHL | Get Rates | Transport
With Saloodo! - your partner for the safe,
inexpensive and reliable freight shipping
Are you looking for ways to ship or dispatch freight?
Here at Saloodo! you can transport your goods to your recipients in a safe, inexpensive and reliable way. With us you can place transport orders conveniently online. After collection you can easily track your freight via the shipment tracking system.
What is freight?
Depending on the context, freight can be a cargo or cost of shipping. Freight, as a cargo, are goods transported by a carrier from point A to point B. Freight, as cost of shipping, is the payment made for the transport of goods.
For your freight shipment, you need a safe and efficient service, geared to the needs of your shipments. At Saloodo! you benefit from a sound, comprehensive knowledge of your supply chains. With this, we bring your freight safely and reliably to its destination.
Our service offers you:
How much does freight cost?
The actual prices vary depending on the offer of the number of available transport companies. At Saloodo! you will receive estimated prices even before the goods have been delivered.
With our transparent pricing scheme, you will receive a direct, non-binding price quotation for each transport request for freight. For easier booking and more reliable price comparison, register with Saloodo! today to send freight!
How big is the Saloodo! fleet?
With experience and competence, Saloodo! represents the ultimate choice for your logistics tasks. Our comprehensive, national network forms the basis of efficient system transports. On our online platform, you will find more than 6,000 partner forwarders and more than 250,000 trucks for the transport of your goods.
Saloodo! has numerous serious business partners. Our largest partners in the field of truck transport are DHL, Emons and LKW Walter. All our other partner forwarders offer you the transport of your goods from and to Germany. Therefore, it is best to register with Saloodo! today in order to send your goods cheaply!
What is the procedure?
The transport of cargo is organised only by forwarding companies responsible for arranging the transport. Depending on the type of goods, distance and urgency, a variety of means of transport is used:
Freight trains
Cargo ships
Trucks
Cargo planes
How is freight shipped?
At Saloodo! you get fast transport offers from extremely reliable transport companies at fair prices. We also offer real-time status updates, from pickup to delivery. The first step is to quickly and easily share your shipment details with our network of carriers.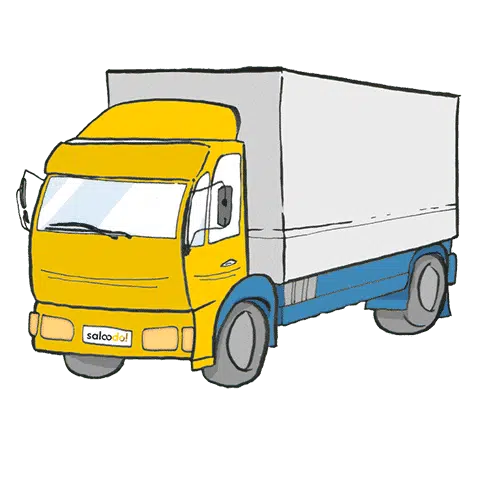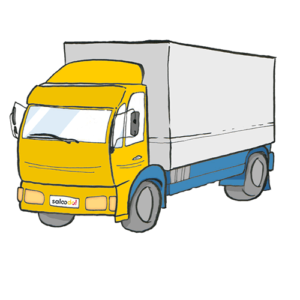 This way, you will immediately receive comparable and bookable transport offers online – and all this without time-consuming negotiations or tiresome price comparisons. In the second step, you will receive a price indication based on factors such as shipment details and capacity availability before booking your transport. Meanwhile, Saloodo!'s team of experts will take care of the transport of your shipment with the carrier of your choice. As your contractual partner, we guarantee the smoothest possible transport of your shipments. In the third step Saloodo! allows you to manage your shipping documents and supply chain via your personal dashboard. With the help of real-time status updates, you always have an overview of your freight.
How does Saloodo! help?
This is how Saloodo! helps with freight shipments. With Saloodo! you have all the advantages of an online marketplace. Here you will find a variety of transport companies for the shipment of your freight.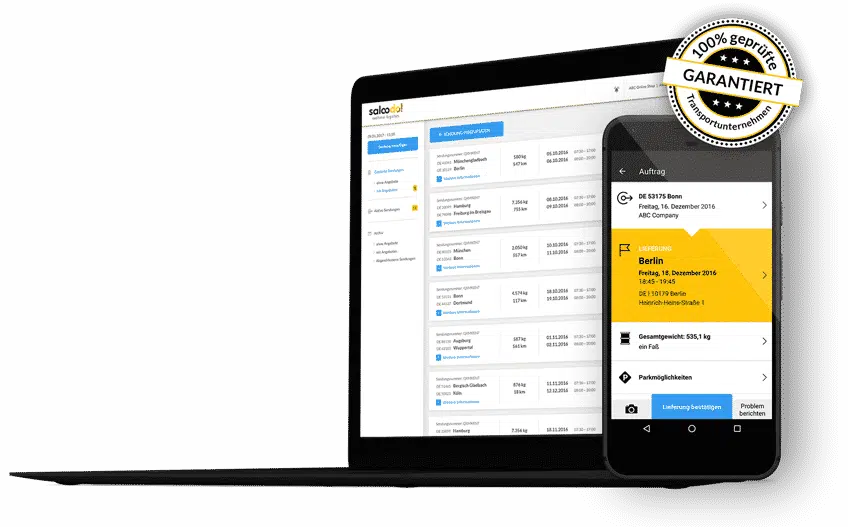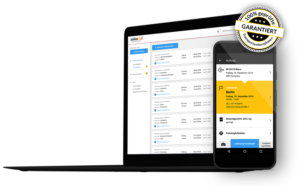 Saloodo! simplifies freight shipping by providing an intuitive user interface for payment, documentation and tracking. This way, you control your transport processes on a single platform. With Saloodo! as your contractual partner, both business partners benefit from unlimited quality and maximum security. Register with Saloodo! today to send freight!
Sending freight: End-to-end solution for the entire freight process
The digital freight platform Saloodo! is your transport solution for the safe, convenient and reliable transport of your shipments to your customers.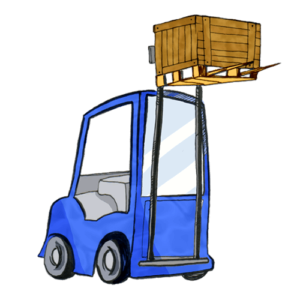 With us you will receive fast transport offers from reliable transport companies at fair prices. In addition, we offer real-time status updates, from collection to delivery of your goods. Our platform offers you a perfectly tailored end-to-end solution for the entire freight process.
Any questions? Send freight all over Europe now
Do you need help in finding transport solutions? With Saloodo! freight shipping, you get everything you need for your freight transport.
Your digital logistics experts
We combine the logistics know-how and infrastructure of a global player with the flexibility and digital competence of a start-up. Learn more in our blog, the Logistics dictionary, and our info pages.
Ready for the logistics of the future?