Machine Transport | Machine Relocation | Transport | Freight Forwarding | Freight Agent
With Saloodo! - your partner for the safe,
inexpensive and reliable machine transport
Do you want to transport machines commercially?
Saloodo! is your experienced, professional partner for the commercial shipping of machinery. Register with Saloodo! today to set up machine shipment transport!
Moving machines – easier than expected!
A multitude of details determine the success of a machine relocation. For this reason, you need a serious, experienced and reliable partner at your side. Saloodo! offers you an extensive and diversified selection of transport companies for your machine transport with creative solutions and individual concepts.
The companies have equipment for every machine move. Saloodo! takes your needs and requirements into account for your machine transport. In this way, we make your order a success.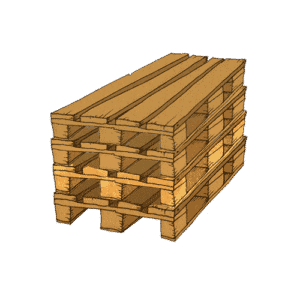 What do you have to consider when transporting machines?
Two of the things to consider when shipping machine are the weight and dimensions. Knowing this makes the freight forwarder to careful choose the vehicle that will fit and secure the shipment during transport.
As a shipper, you will need an experienced team, the right technology and sensible planning. Therefore, it is best to register with Saloodo! today in order to set up machine transports for shipment!
How do you have to prepare the machine?
Before shipping your machine, it is essential to prepare it for transport. You should therefore inform yourself in good time about your details of the machine such as size, weight, etc., to prevent transport damage.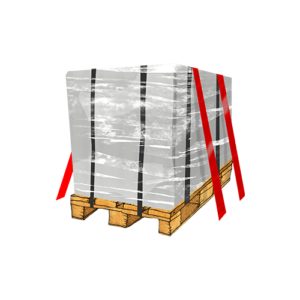 For safety reasons, goods weighing 50 kilograms or more should ideally be transported on carriers or pallets made of wood or metal. Depending on the type of machine, there are a variety of safety measures. In general, we recommend packing loose parts and securing sharp edges.
For sensitive equipment, we also recommend the use of protective film to avoid possible damage resulting by the penetration of dust or dirt.
What equipment is required?
Forwarding agencies have some equipment for the safety of your machine transport. A distinction is made between Euro-pallets with standardised sizes and one-way pallets with variable dimensions. The forwarders facilitate the transport of packages by forklifts or other equipment.
For additional support, forwarding agents usually use foil and tension belts. Trucks are then usually loaded by tail lift or lifting platform. These aids are also used:
Checklist: machine transport
The process of a machine transport includes these steps:
• Composition of the transport according to your requirements and needs (size, quantity, weight, period?)
• Transport insurance for the machine
• Disassembly or removal of the machine including marking of the machine and machine parts
• Securing and packing of axles and machine parts
• Loading the machine using cranes, tools or special equipment
How does Saloodo! help?
This is how Saloodo! helps with machine shipping. Saloodo! is your specialist in the field of machine transport and relocation. On our marketplace you will find numerous forwarding agencies within Germany and Europe who will take care of the uncomplicated transport of your machines.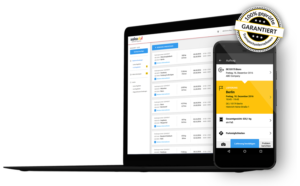 Our expert team with competence and experience in all areas of machine transport is the perfect partner for every logistical challenge. You can rely on an efficient and cost-effective way of working. Saloodo! is the only comprehensive solution for the shipping of machines. Also, it is your direct contractual and contact partner throughout the entire transport process. With Saloodo!, you can ship machines affordably.
German forwarding agents for the entire shipping process
Changes in production processes require the fastest possible adaptation of the corresponding production facilities.
Saloodo! is your flexible, competent and reliable partner for machine transport. Machine transport is always transport of large, extremely bulky and heavy goods. A typical machine move is the delivery of bulky and prefabricated machine parts for industry.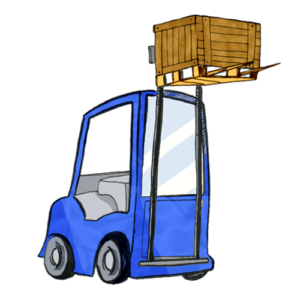 Saloodo! offers with its selection of partner forwarding companies individually tailored solutions for smooth machine transports. We offer you something suitable for every situation: We are constantly looking for reputable, innovative and reliable machine transport companies.
Any questions? Send machines all over Europe now
Our offer for corporate customers includes a safe and inexpensive shipment of machines. The collection and delivery takes place from door to door within 1 to 3 working days throughout Germany.
Your digital logistics experts
We combine the logistics know-how and infrastructure of a global player with the flexibility and digital competence of a start-up. Learn more in our blog, the Logistics dictionary, and our info pages.
Ready for the logistics of the future?