Euro-pallets | Ship Euro-pallets | Transport | Freight Forwarding | Freight Exchange
With Saloodo! - your partner for the safe,
inexpensive and reliable Euro pallet shipping
Would you like to send Euro-pallets commercially?
With Saloodo! you can send your pallet goods at a reasonable price including collection. Of course you determine the date for the collection at your or your business partner's premises.
We at Saloodo! ensure the fastest possible dispatch within Germany and Europe. Transport all types of pallets with us – whether Euro, one-way or industrial pallets.
Why ship on Euro-pallets?
Transportation is always about transporting goods in the most space-saving way possible. The best way to do this is by shipping on a pallet. Saving space ensures not only maximum efficiency, but also speed and profitability in the execution of orders.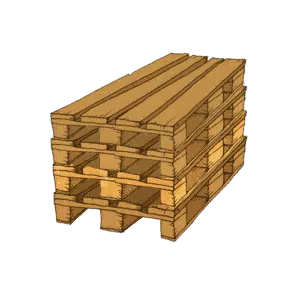 Transport pallets are available to make the best possible use of space in means of transport such as lorries. They are used for loading, transport and storage of goods in confined spaces. In this context, the choice of pallet type is essential – and therefore not to be underestimated.
What makes the Euro-pallet so special?
There is a wide variety of pallet types, but the best known and most used pallet in Europe is the euro pallet. The standard of this pallet originally comes from the railway.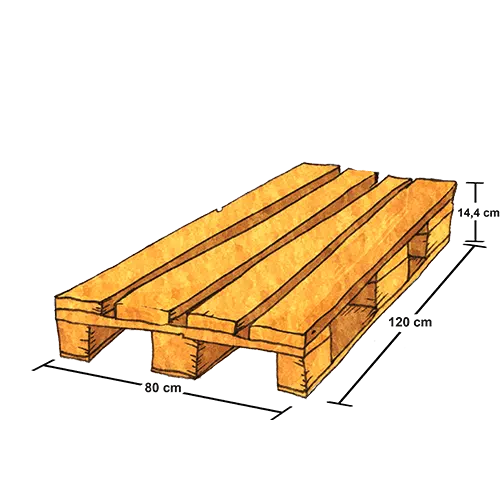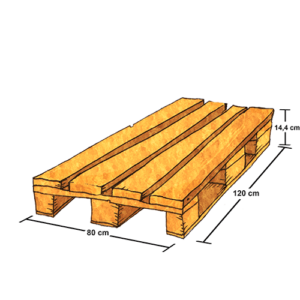 The stable reusable wooden pallet measures at 120 x 80 x 14.4 centimetres. Its weight varies between 20 and 23 kilograms depending on the moisture content of the wood. The main advantages of the standard Euro-pallet are its unit price and its exchangeability.
The Euro-pallet price is currently around 10 euros. Depending on quality and loading, Euro-pallets can carry a weight of up to 2 tons. By the way, the pallets can be recognised by the EUR marking.
What protection classes are there?
Many shippers receive exchange pallets from their forwarding agent. For this type of pallet, there is a generally valid certification for the protection of the shipper, developed by the GS1 platform. According to this certification, exchangeable pallets are divided into different classes: class A, class B and class C.
What are the alternatives to the Euro-pallet?
In addition to Euro-pallets, there are one-way pallets and mesh box pallets. These two pallets are particularly popular for pallet shipping.
One-way pallets are available in many different dimensions and sizes made of wood, corrugated cardboard or plastic. We recommend that you inform yourself as precisely as possible beforehand. On many one-way pallets, less weight can be transported than on Euro-pallets. Also, one-way pallets are not suitable for all types and sizes of bulky goods.
Mesh boxes or mesh box pallets, on the other hand, are loading aids consisting of a mesh steel frame construction. And they can be easily picked by a forklift truck.
There are also a large number of other pallet types, as listed below:
Drum pallets
Half pallets
Plastic pallets
Industrial pallets, etc.
How are Euro-pallets packed?
For the safe and undamaged arrival of your goods at their destination, it is advisable to do a little preparatory work for you as the shipper.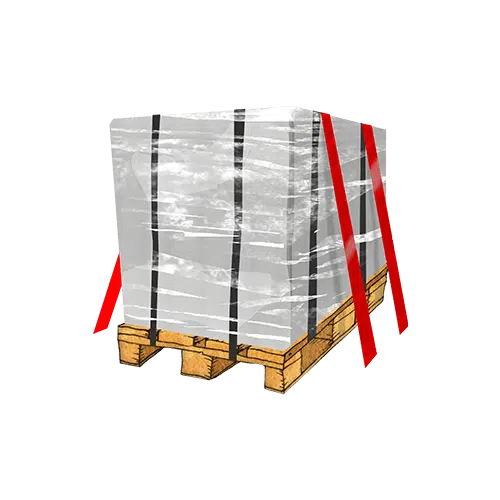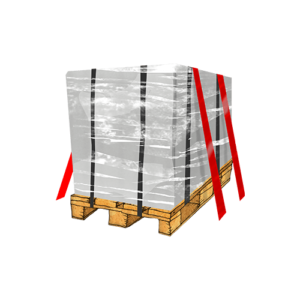 The more sensitive the cargo, the more important the packaging.

When loading goods onto Euro-pallets, please be sure to take a few essential steps to secure the load. The correct packaging is the be-all and end-all for transport with a freight forwarder.
The following material is required to adequately pack a pallet:
Parcel tape
Edge protection
Padding
Filling material
Tension belt
How does Saloodo! help?
You would like to send Euro-pallets commercially? Send your goods with Saloodo! safely, comfortably and uncomplicated at the best price.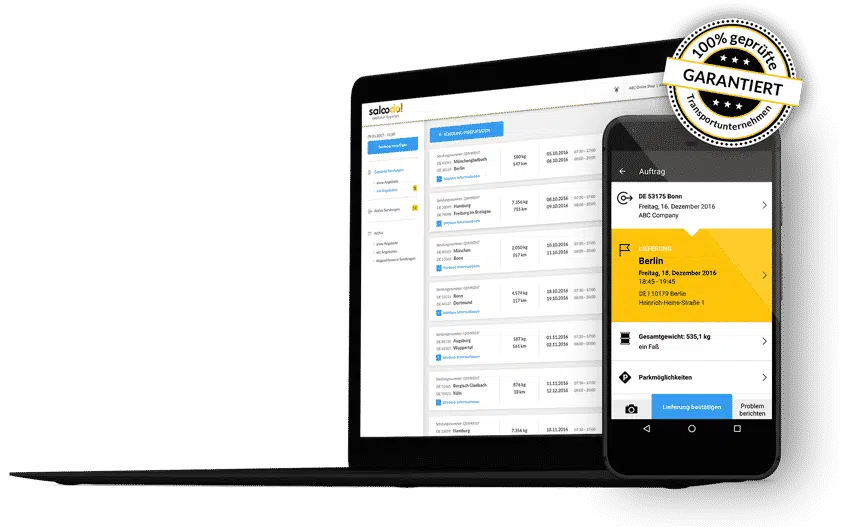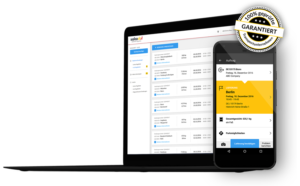 We support you all the way, from the search for a forwarding agent to delivery to the customer. We guarantee quality and reliability service in the dispatch of your Euro-pallets. All this on a freight platform equipped with the possibilities of tracking and tracing and freight document management. Shipping has never been as cheap, fast and uncomplicated as with Saloodo! as your partner!
Euro pallet shipping: user-friendly transport of bulky goods at fair prices
Enjoy all the freedom of an online marketplace with Saloodo! We simplify your daily business by providing a user-friendly interface for payment, documentation and tracking.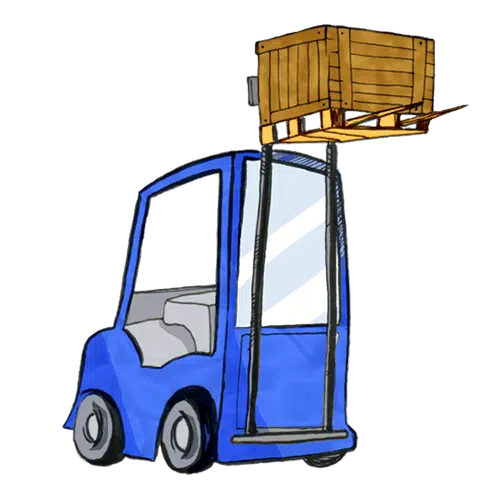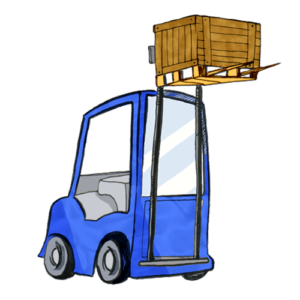 This way, we enable the handling of your shipment processes on one platform. With Saloodo! as your contractual partner, both you as the shipper and your transport service provider benefit from quality and secure service!
Have any questions? Send Euro-pallets throughout Europe now
Our service for the order processing of your Euro-pallet shipment impresses with its simple and uncomplicated online processing. Of course the transport costs already include the collection on site.
Your digital logistics experts
We combine the logistics know-how and infrastructure of a global player with the flexibility and digital competence of a start-up. Learn more in our blog, the Logistics dictionary, and our info pages.
Ready for the logistics of the future?