Find Transport Companies | Reliable Transport Companies | Germany | European-wide | Price Comparison
Find a suitable transport company
Saloodo! - your partner for safe,
inexpensive and reliable transport
Are you looking for an affordable and reliable transport company to ship your goods?
Saloodo! guarantees you a fast, simple and qualified solution. Whether partial load, piece goods or complete loads, you will find the right transport service provider!
With Saloodo! you have all the freedom, advantages and possibilities an online marketplace has to offer.
When do I need a transport company?
There are different reasons for moving goods from one point to another. These reasons trigger a wide range of transport modes.
In a general sense, transport are seen through the following five criteria, among others:
Reason: outbound delivery, subsequent delivery, return delivery
Mode of transport: truck, train, ship, aircraft, pipeline
Range: local traffic, long distance traffic
Implementation: Intermodal transport, combined transport, heavy transport
Transport goods: general cargo, bulk goods, dangerous goods, liquid goods
Based on the above criteria, the time and need for transport is deduced. In addition, the adequate mode of transport is selected.
What types of transport are there?
Transport is one of the key elements of a logistics service. There are five major modes of transport, ranging from pipeline transport, inland waterway transport, road transport and sea shipping to air transport.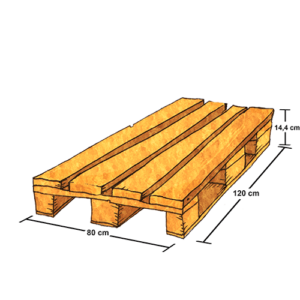 Goods all have temporal, physical and spatial characteristics. If the spatial characteristics change, this is referred to as a transport service. Therefore, transport implies the movement of goods from one place to another. Within the scope of a company's activities, transport is a sub-sector of national and international logistics.
Since the modes of transport defer, the means of moving people and goods also varies. The most known means are through the use of vehicles, trains, ships, spacecraft and pipes.
What does transport safety mean?
Saloodo! works exclusively under the consideration of the highest imaginable safety requirements for your transport safety.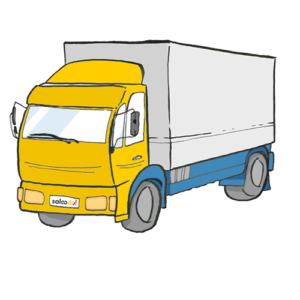 We stand for safe transport, reliable storage and regulated handling of your goods on the basis of worldwide standards, efficient organisation and reliable logistics partners.
This is how we transport your goods quickly, conveniently, punctually and without complications in the quantity and quality you require. An important condition for this is the safety in transport, storage and handling of your goods. For this reason, we always see ourselves as responsible for the transport of your goods.
Where can I ship to?
With Saloodo!, you book transports within Europe. All you need to do is enter the transport details for your pallet shipment on the freight platform. These include the type, dimensions and quantity of the shipment. Next, we will request you to provide the information about the place of collection, the collection time and the place of delivery.
Afterwards, a preliminary price calculation will be sent to you for a better and easier comparison of the incoming transport offers, including pallet shipping prices. In short, with Saloodo! you ship in an affordable, fastest and easiest way.
How does Saloodo! help?
Saloodo! helps by offering you an immediate access to audited and qualified transport companies as your contractual and contact partner for your transport safety.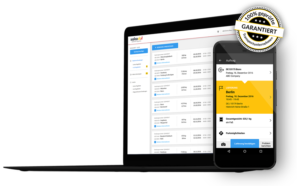 Also, we provide you with a personalised, user-friendly dashboard to track your shipment process and retrieve your invoices, receipts and documents. Our intelligent shipment wizard helps you to quickly and easily set up your pallets or full loads on our freight platform. A non-binding price calculation based on your capacities and shipment data makes it easy for you to compare prices. With our real-time tracking, you always have an overview of all shipments.
With the status updates feature, you are kept constantly informed about the status of your goods. This way, we make it easier for you to communicate with the transport service provider.
Find transport service providers in Germany and Europe
Shipping nationally or European-wide? No problem: Saloodo! is always available to fulfil the delivery request at anytime. Essentially, the transport companies on Saloodo! take care of your deliveries within Germany and all over Europe.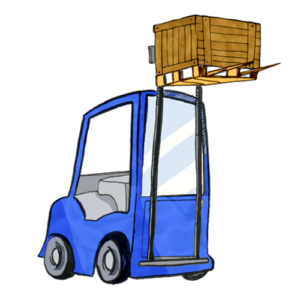 Our truck forwarding agents will drive your shipments to the delivery address of your choice after picking them up on site. For your most precise planning, all you need to do is specify the date, time and place of collection.
Saloodo! is your secure, inexpensive, fast and uncomplicated logistics platform because we bundle all transport service providers on just one platform. Simply enter your offer, wait for an answer and select a partner – and your goods are on their way to the customer. Saloodo! cooperates exclusively with serious and renowned transport companies.
You can choose from a wide range of transport companies. We simplify your daily business by providing an intuitive and user-friendly interface for payment, documentation and tracking. This enables you to handle your transport processes on just one platform.
With Saloodo! as your central contract and contact partner, both shippers and transport companies benefit from quality and security.
Any questions? You can directly reach us by registering your shipment today.
Your digital logistics experts
We combine the logistics know-how and infrastructure of a global player with the flexibility and digital competence of a start-up. Learn more in our blog, the Logistics dictionary, and our info pages.
Ready for the logistics of the future?