Transport Exchange | Free of Charge | Truck | Europe-wide | Send Pallets
With Saloodo! you can find your business partner
for inexpensive and reliable transports.
Are you looking for a transport exchange to find a reputable business partner for the transport of your goods?
With Saloodo! as your central contact and contractual partner, you benefit from the greatest possible security during the transport process, both as a shipper and as a transport service provider. We see ourselves as responsible for all transactions: Especially when it comes to getting paid, this means relief for the transport service provider. As the only online transport exchange, Saloodo! acts as a direct contact and immediate contractual partner. All you need to register on Saloodo! is a Ust-ID Nr. or VAT-ID: Our comprehensive offer and professional customer service make us the transport exchange of your choice.
With Saloodo! you have all the freedom, advantages and possibilities of a freight exchange.
What is a freight exchange?
A freight exchange is an exchange for transport services for freight. Here, providers of freight meet providers of cargo space. Depending on the provider, the mediation takes place via an auction process, for example.
What is the advantage of transport exchanges?
Transport exchange free of charge: For fast, efficient and convenient transport solutions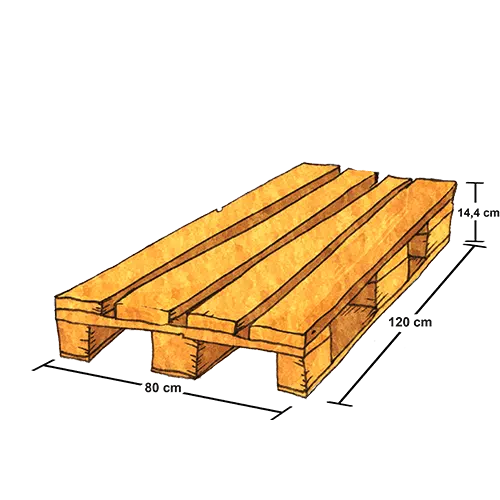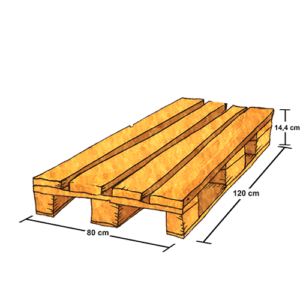 At Saloodo! you as a shipper benefit from a selection of over 6,000 partner haulage companies and over 250,000 trucks for the delivery of your goods. As a transport service provider, you will find freight orders and transport enquiries from all over Germany and Europe – including your region – in our transport exchange.
As a transport service provider, you can also find furniture transports and small transports as a furniture forwarder or small transport company at Saloodo! We offer companies from production and trade fast, efficient and convenient transport solutions from forwarders, transport companies and freight carriers. Do you offer freight or are you looking for truck capacities? Then Saloodo! is the transport exchange of your choice. With just a few clicks you can increase the efficiency of your daily business: as a shipper you get offers for loading space, as a transport company you reduce empty runs.
As an online platform, Saloodo! connects freight forwarders, courier services and companies from trade and industry. We offer you a variety of options for placing transport orders and finding freight offers. In this way, you maximise your potential by utilising the capacity of your vehicle fleet. And it's all very easy: because at any time you can find exactly what you need from our numerous, daily updated freight offers and transport requests. As a transport service provider, you will receive an order in no time at all: the Saloodo! service gives you access to transport orders from shippers all over Europe – securely, conveniently and free of charge.
What distinguishes freight exchanges from online freight forwarding, shipping portals or central registers?
Online freight forwarding, shipping portals & central registers
Are you a trader, producer or seller of goods? Then affordable and smooth transport is of course your highest priority.
A truck from a transport exchange.However, like a large number of other businesses, you may also have difficulties in finding a reliable, yet reasonably priced haulage company. After all, comparing transports, contacting providers and getting quotes takes a lot of time. For this reason, transport exchanges like Saloodo! serve as a digital, virtually accessible marketplace for both shippers and transport service providers. In contrast to central registers, shipping portals and online forwarding agencies, transport exchanges focus primarily on large loads such as full loads.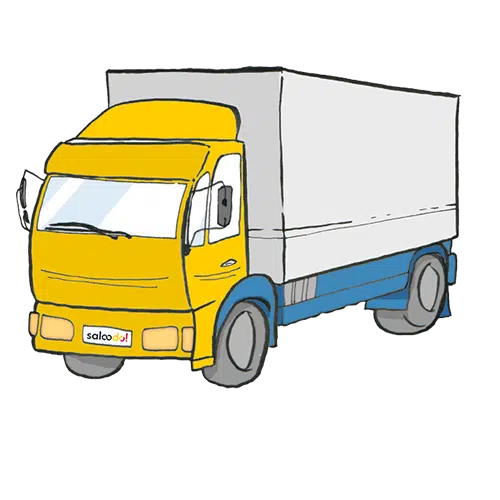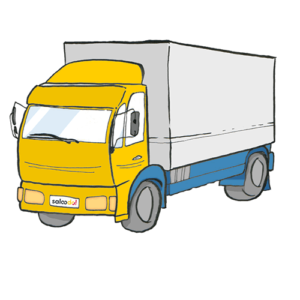 Shipping portals are different: based on their contracts with shipping companies such as GLS, DHL or UPS, they specialise in the delivery of parcels. Central registers, on the other hand, arrange for shippers to find a service provider for their business, depending on the type, size, scope and frequency of their transport.
How do forwarders benefit from transport exchanges?
Freight forwarders benefit from new transport exchanges like Saloodo!
As a transport company, you will find a large number of profitable transport orders on Saloodo! to utilise your loading space. The personal dashboard and the highly functional driver app of Saloodo! allow automatic status updates throughout the entire transport process. Of course, Saloodo! checks the quality of all transport service providers before accessing the platform. Nevertheless, registration takes a maximum of 48 hours. In this way, you as a transporter benefit from the advantages of our transport exchange as quickly as possible. As your single point of contact, Saloodo! provides you with all the necessary updates and information via live chat and customer service. You manage and keep all your transports in your dashboard. Here you also have access to invoices, freight documents and proofs of delivery. In addition, Saloodo! offers you payment within only 14 days after transmission of the proof of delivery. With the document scanner in the Saloodo! driver app, you can upload the proof of delivery to the dashboard directly after the transport and start the payment process immediately.
How does Saloodo!?
With Saloodo! you get access to a very comprehensive platform for freight and cargo offers.A screenshot of Saloodo! – the best transport exchange in Germany. The large number of users ensures our variety of orders from companies in all sectors.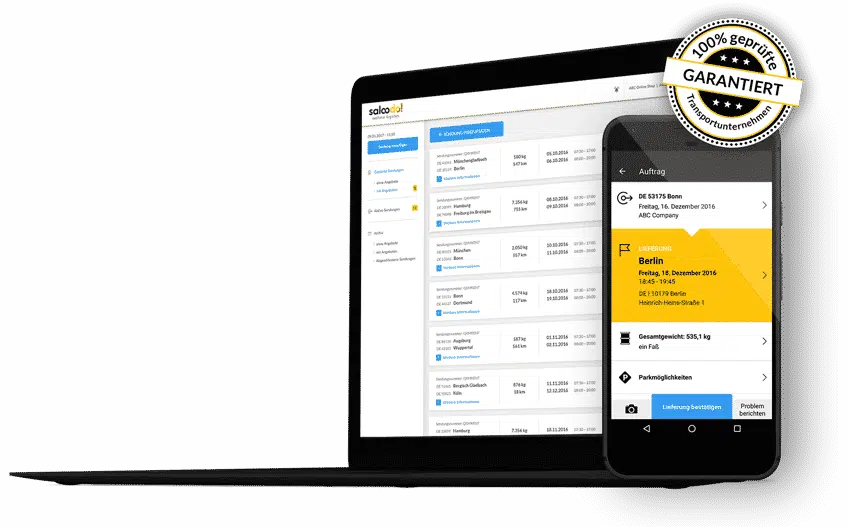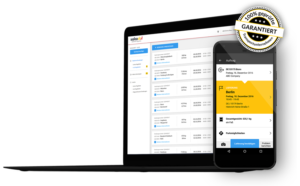 As a transport exchange up to 3.5t, our spectrum ranges from small transports to large freight orders over 18t. Thanks to the detailed information on each individual offer, you can plan your desired transports in advance. In addition, Saloodo! convinces with practical online tools and simple operating options. In this way, you can also operate an extremely effective transport management on the road.
Find business partners in Germany and Europe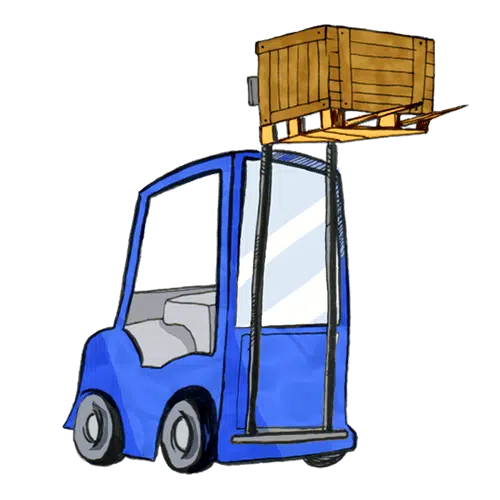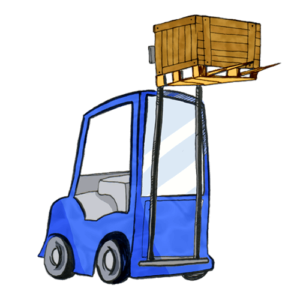 Saloodo! offers freight forwarders in Europe online solutions for organising the entirety A forklift truck of a transport exchange transports a pallet.of the freight management process.
Whether in Italy or Poland: We always have loads for you as a transport company. We offer you daily Europe-wide groupage or even full loads to fill your loading space. Find a reliable, individually suitable offer at Saloodo! Use our transport exchange free of charge to avoid empty runs and search for freight offers.
Your digital logistics experts
We combine the logistics know-how and infrastructure of a global player with the flexibility and digital competence of a start-up. Learn more in our blog, the Logistics dictionary, and our info pages.
Ready for the logistics of the future?