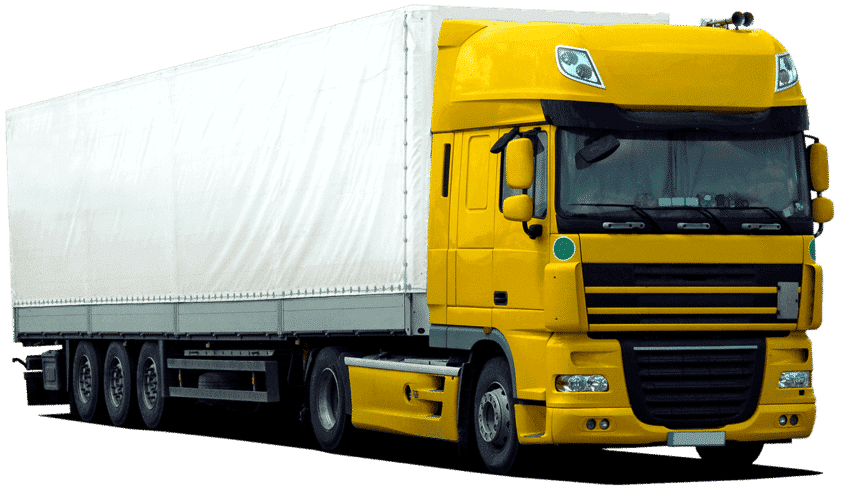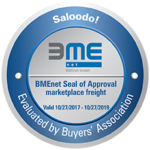 Your Digital Freight Platform
Saloodo! makes it easy for shippers to find verified road freight carriers and helps carriers to find suitable LTL, PTL and FTL to optimize their truck capacities – all within a matter of clicks.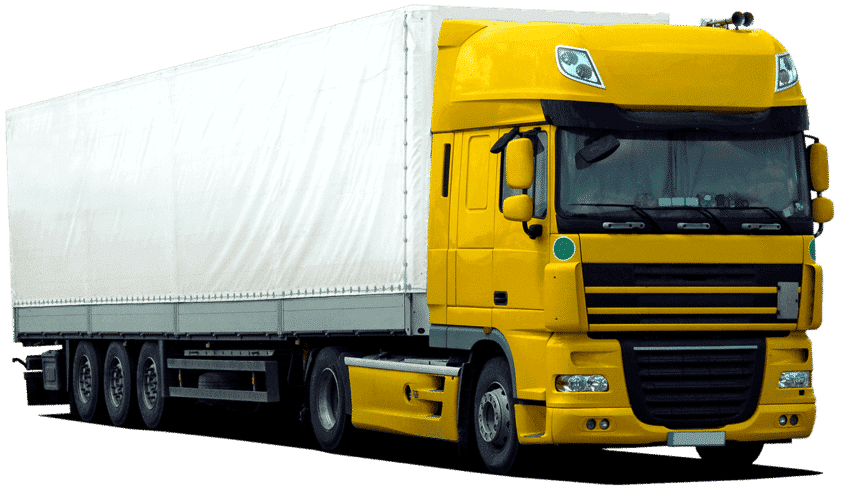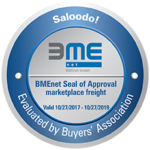 Saloodo! offers B2B companies instant access to trusted road freight providers for on-demand shipments, with the freedom of choice of a marketplace and the security and convenience of a digital freight forwarder.
We simplify your daily business by providing a single and convenient interface for tracking, documentation and payment – giving you end-to-end control to your shipment processes within a single platform.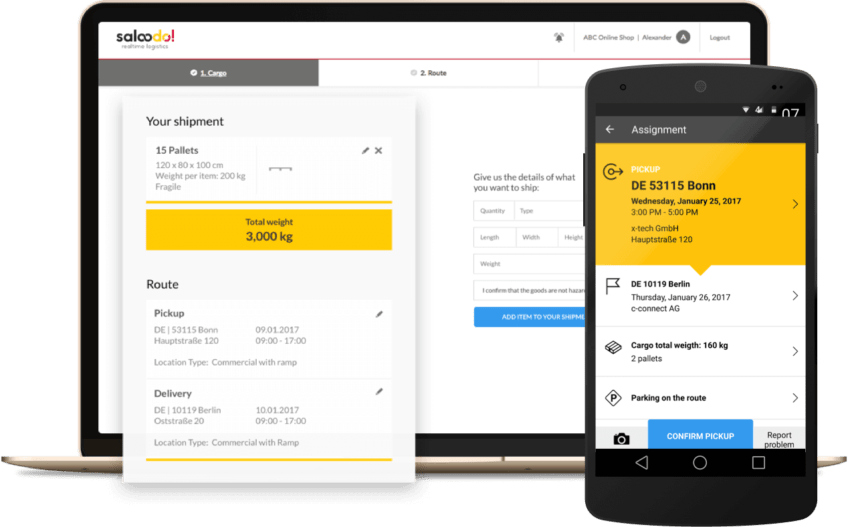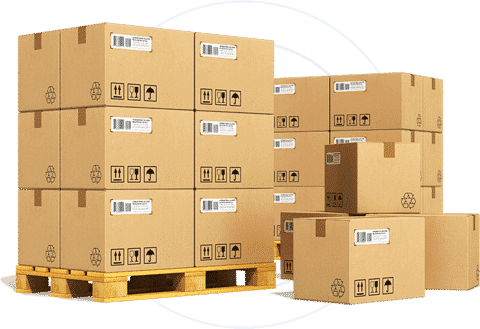 Saloodo! for Shippers
Saloodo! is your digital logistics solution of choice for convenient and safe transportation of your precious cargo to your customers. You get fast quotes from reliable transport companies and real-time status updates from pick up to delivery.
Saloodo! for Carriers
Leverage a single platform to get suitable loads in real-time to optimize your fleet, manage transport jobs with your driver via the innovative Saloodo! Driver App and profit from guaranteed fast payment with Saloodo! as your contract partner.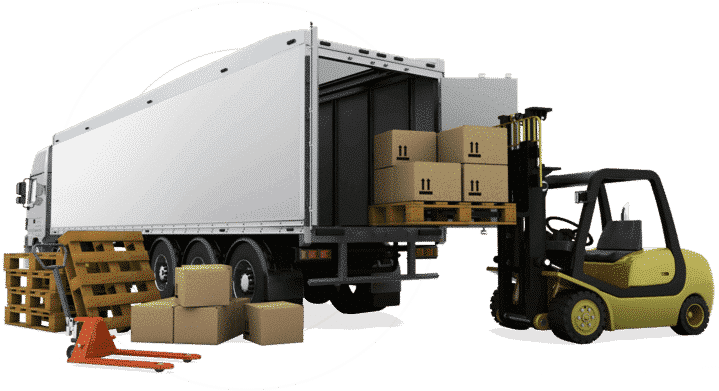 "Start-up companies have better things to do than to look for hours for the right transport provider. A platform like Saloodo! saves you a huge amount of time and helps you find the most suitable carriers for your transport."
– Sygns
Saloodo! simplifies the communication between the consignor and the logistics department and also between us and the driver. Saloodo! is a digital freight platform that helps us generate and better coordinate transport orders."
– ULS
Klaus Weyer
Weyer Logistik GmbH
Thanks to Saloodo!, I now receive freight queries which I would not have received otherwise. This allows us to plan truck routes at an early stage. Best is how the process handles our delivery data. Scan, print credit and that's it – it could not be better than that!
Benjamin Swiecznik
Disposition National, DHL Freight GmbH
The platform is well structured and very easy to use. A number of carriers submit a transport offer for our loads, which means that we are already able to reduce our costs. We know that on Saloodo!, all transport providers are checked extensively – this gives us a "safer" feeling about the delivery of our shipments. The "milestone" feature makes it so much easier for us to control the transport status because we are always up-to-date. Overall, Saloodo! offers us many advantages that can improve our daily workflow.
Cengiz Yesildag
Verkaufsleiter, HT Logistik & Handling GmbH
With Saloodo! I can easily find short-term transport orders. This is really great for us and for how we use our transport vehicles. Through Saloodo! we can find suitable loads, fully optimize the capacity of our trucks and as a result, we can avoid empty trips. What I like in particular is the simple operation of the platform. I do not have to carry paperwork as I can collect all the documents on my personal dashboard.