With this in mind, today our friends over at No1 Packaging are offering up 3 steps health and safety leaders can take to ensure that they're always putting employee safety first.
From creating and promoting the right culture to essential practical considerations, here's what you can start doing today to improve the safety of staff across your supply chain.
Promote a culture of empathy and respect
Creating and maintaining a safe working environment requires you to promote a culture of empathy and respect. That's because creating this culture will encourage employees to not only look out for their own safety at work, but also that of their peers. Workplace culture can only be maintained when employees feel a sense of togetherness, so this should be demonstrated from the top down. That means, in order to promote a culture of empathy and respect, warehouse and supply chain leaders must exhibit empathy and respect themselves.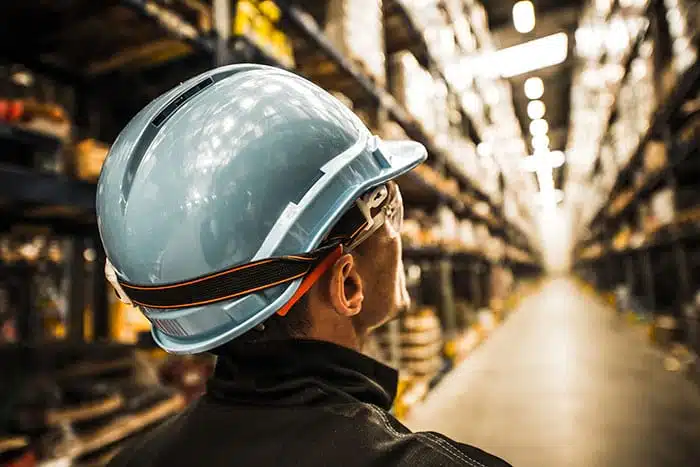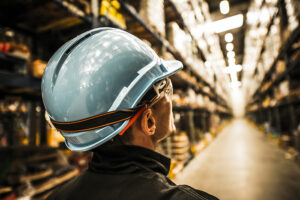 In short? Leaders must lead by example.
Ensure that you're always abiding by all health and safety regulations whenever you're in the workplace. And demonstrate that you're actively concerning yourself with the health and safety of your team, by granting workers permission to stay home when they're feeling unwell.
Successfully integrating a culture of empathy and respect into your supply chain will not only improve the health and safety of your environment. It'll also make your approach to health and safety more adaptable – as the pandemic proved, this can be invaluable to ensuring chains always run efficiently.       
Perform workplace risk assessments
Regular risk assessments will ensure you're always promoting proper safety across your supply chain.
Ensure these checks are being conducted thoroughly and in line with legal and regulatory standards.
While these will differ depending on the industry and sector, supply chain and warehouse managers should be aware of the following legislations at a minimum:
Health and Safety at Work Act
Management of Health and Safety at Work Regulations
Control of Substances Hazardous to Health
Equality Act 2010
Companies Act 2006
Data Protection Act
Be sure not to forget about visitors to your workplace too. For example, although suppliers may only visit your site to deliver goods and materials, they're still subject to health and safety regulations.
With this in mind, look to pair regular risk assessments with clear signage and other appropriate risk-minimisation measures to ensure your workplace is always promoting the safety of everyone involved in your supply chain.
 Supply adequate training and equipment
Of course, providing adequate training and equipment is fundamental to successfully putting employee safety first across the supply chain.
Start by ensuring all existing staff and new recruits receive health and safety training. This should include clear instructions and easy access to information such as:
The hazards and risks they may face
The measures in place to deal with hazards and risks
How to follow emergency procedures
Certain employees in your supply chain may require extra health and safety training, such as:
New recruits requiring an introduction to health and safety basics such as first aid and fire procedures
Staff taking on extra responsibilities or changing job roles within the supply chain
Young/inexperienced employees
This training shouldn't be a one-off, either. Regular refresher training is key to ensuring employees are suitably equipped to fulfil their own responsibilities under health and safety law, like:
Taking care of their own health and safety, as well as that of others
Co-operating with supply chain managers to help compliance with health and safety legislation
Following the health and safety training provided
Informing health and safety managers of any situation that presents an imminent risk
Informing health and safety managers of any failings they identify
Pair this training with an adequate supply of health and safety equipment to ensure optimal compliance across your supply chain.
Not only did the pandemic recently prove the importance of PPE, but it also proved the importance of a well-stocked supply. Prioritise employee safety by ensuring you have more sufficient personal protective equipment than simply the bare minimum.
Finally, don't overlook the importance of a plentiful supply of tools and equipment that help you to minimise risks and hazards around the workplace, like a strong and durable gaffer tape.
Tape can help you promote employee safety across your supply chain in a variety of ways. Whether it's strapping down wires and leads to reduce trip hazards or using different coloured tape to help staff visualise risk zones, tape provides a number of practical ways to promote safety in a variety of supply chain environments.
It's up to warehouse and supply chain leaders to suitably ensure the health and safety of their team by prioritising employee safety. Follow these tips to begin implementing a more effective and considered approach to health and safety across your supply chain today.