Today, those of us who work in supply chain management and regularly talk to clients about their risk management strategies are trying to understand the year. What has changed? How will supply chains evolve? What needs to work better for supply chains to recover quickly from similarly disruptive events?
To understand what the future holds, you need to find out how customers have responded and continue to respond to the unprecedented disruptions caused by COVID-19. In late 2020 Everstream Analytics did just that: They decided to conduct a survey to hear from supply chain professionals about how they fared and what decisions they made to mitigate the impact of the pandemic. The purpose was to gain real insights against which others could measure their own decisions.
Nearly 200 supply chain professionals from industries as diverse as automotive, life sciences and healthcare, technology, energy, consumer goods, retail, chemicals, and energy and manufacturing participated in the study. I believe, this gives us the clearest picture yet of the impact of the global pandemic on the supply chain and what companies are doing or even planning to do to mitigate the impact.
Logistical challenges
As expected, almost all (98 per cent) said the pandemic had affected their supply chains to some degree, highlighting the all-encompassing nature of this crisis. Also unsurprisingly, two-thirds (63.1 per cent) of all respondents had to deal with capacity constraints in air freight, triggered by the travel bans and the associated cancellation of passenger flights. Many of those affected (37.4 per cent) responded by paying premium air freight rates to keep production lines running as much as possible and to transport important goods to end customers. Nearly half (48.7 per cent) said that in addition to the lack of air freight capacity, ground transportation constraints and trucking bottlenecks were also major challenges, likely triggered by the cross-border restrictions that affected truckers earlier in the pandemic.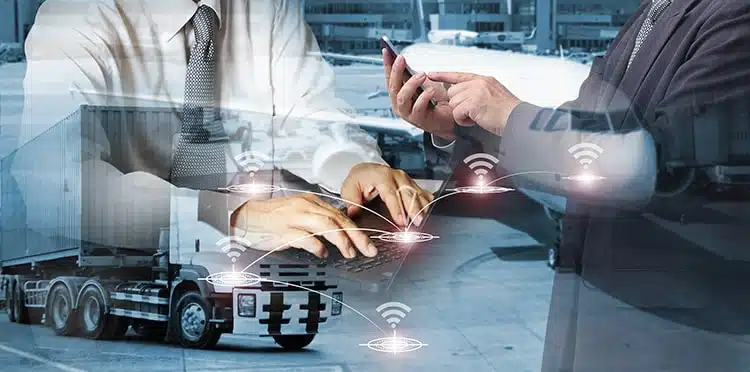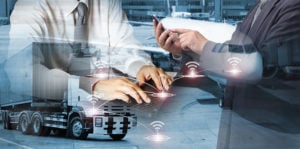 Faced with a lack of air freight capacity, many turned to sea freight services. Nearly a quarter (24.1 per cent) of all respondents said they would continue to use ocean freight in the future, showing a trend away from expensive but reliable services such as air freight and reducing cost pressures on logistics and transport operations. According to IATA, air travel is not expected to return to 2019 levels until 2024. Together with the continuing cost pressure, this is a trend that is likely to gain further momentum in the medium to long term.
The market has responded to this trend accordingly. A number of carriers have introduced expedited maritime services, while new multimodal solutions promising to reduce previous transit times between China and Europe by up to 5 days have gained popularity. As these services become a standard offering, more companies are likely to make use of them.
Relocation of production
A major talking point during the pandemic has been the world's overdependence on China. Much of this has already been triggered by the trade war between the US and China, and the production shutdowns in the early 2020s have shown how strongly global supply chains are linked to Chinese production facilities. While decoupling from China seems an attractive prospect for some, it is easier said than done.
The data provided by Everstream shows that the majority of respondents rely heavily on China for their sourcing and manufacturing activities. When asked if they would consider relocating these activities out of China, more than a third of respondents (34.7 per cent) said they had no plans to relocate. Those who said they were considering relocation (26.5 per cent) are at various stages of transition, from assessing feasibility to actively planning to move supply chains out of China, meaning that lasting change may be slow to materialise.
The hesitation to fully restructure supply chains is understandable. This can be difficult while many countries around the world are struggling with the restrictive measures currently in place and are likely to continue to do so in the coming months. At the same time, factories in China have mostly resumed operations and domestic production recorded its tenth consecutive month of growth in December 2020, making the recovery more robust than initially expected.
Looking ahead – but we are not out of the woods yet
Lockdown measures are still in place in many countries and supply chains will continue to be challenged at least until the first half of 2021. More than half (51.3 per cent) of respondents believe their company will face declining sales as a direct result of the pandemic. While we all certainly hope that the new year will be the beginning of the recovery phase, it remains to be seen how the pandemic will evolve and what companies will need to do to keep up.
Promisingly, 56.9 per cent of all respondents said they intend to apply more active supply chain risk management processes in the future. In the next 6-12 months, more than half (51.3 per cent) of all respondents will look at alternative logistics and supply routes, while more than 40 per cent plan to invest in technology that can help monitor supply chain risks.
While we cannot prevent pandemics from occurring, we can certainly influence the way we respond to them. By using supply chain visibility and risk management tools, companies can accelerate their responses during a crisis and use a data-driven approach to decision-making. And the current crisis is as good a time as any to start the journey towards supply chain resilience.
You can download the full report here.