The pessimistic answer is: automation will replace people. Optimists are holding out: The new technologies cannot do without people and will therefore not play an overriding role. The truth must be somewhere in the middle: Work will change. Work steps that are taken for granted today will no longer have to be carried out in the future, but new tasks will be added. New professions will certainly emerge. But in which direction will activities change and which new job profiles will be added?
The logistics professions will become more demanding in the future
With a turnover of around 240 billion euros, logistics is the third largest economic sector in Germany after the automotive industry and trade. The Bundesvereinigung Logistik (BVL) e.V. estimates the volume of the pan-European logistics market at 960 billion euros. In Germany, there are three million employees, who are employed in about 60,000 companies, mainly medium-sized ones. 43 percent of companies are convinced that this number will increase in the course of digitization. Only 37 percent expect a decline. This is the result of a representative survey by the digital association Bitkom ("Digitalisation provides more jobs in logistics"). 58 percent are even certain that the number of training places for logistics specialists will increase. Three quarters are convinced that logistics as a whole will remain an attractive employer.
Digitalization changes our concept of work
Transportation and logistics: Connected and automated driving, in particular, are anticipated to eliminate many occupations in the future. "There will be no more train drivers in the future, and possibly no more cab drivers or truck drivers," believes Matthias Jena, president of the Bavarian Confederation of German Trade Unions. Several studies predict the following: According to McKinsey, one in every three trucks sold in Europe within the next ten years might be automated. In exchange, new services based on robotic automobiles and trucks could be developed.
A "second machine age", whose initial phase we are currently experiencing, covers all areas of life. The digital revolution makes it possible to hand over to machines control tasks that were traditionally performed by humans. As a result, digitization affects not only manufacturing, warehousing and transportation jobs, but also office jobs. For instance, the workers who have been long since sitting in front of computers. However, using the computer alone is not a guaranteed job. The Delphi study of the Millennium Project assumes that everything that can be automated will also be automated. The study, therefore, concludes, among other things, that digitisation could cost a quarter of all jobs worldwide.
This will not happen overnight, but in a transformation process that will take the next ten to twenty years. However, the study puts the spectre of mass unemployment into perspective, since it assumes that the term "work" will develop a new meaning in the new digital society – and thus also the concept of unemployment. The classic 9 to 5 job is becoming rarer. The current employment biography with an apprenticeship, possibly studies and one, two or three employers up to retirement is therefore also a phase-out model.
Instead, knowledge nomads and algorithm understanders will offer their services more frequently than today on a freelance basis. The office is also losing importance. It is replaced by multilocal work: sometimes from home, sometimes in the mobile office, in the coworking space or even completely in virtual rooms and with people you never meet personally.
In this neo-working world, employees will have to adapt to different situations. In the future, employees will have to create the structures prescribed by employers themselves. In other words, digitisation will probably not create as many jobs as it does today – yet there will be no shortage of work.
Possible logistics professions of the future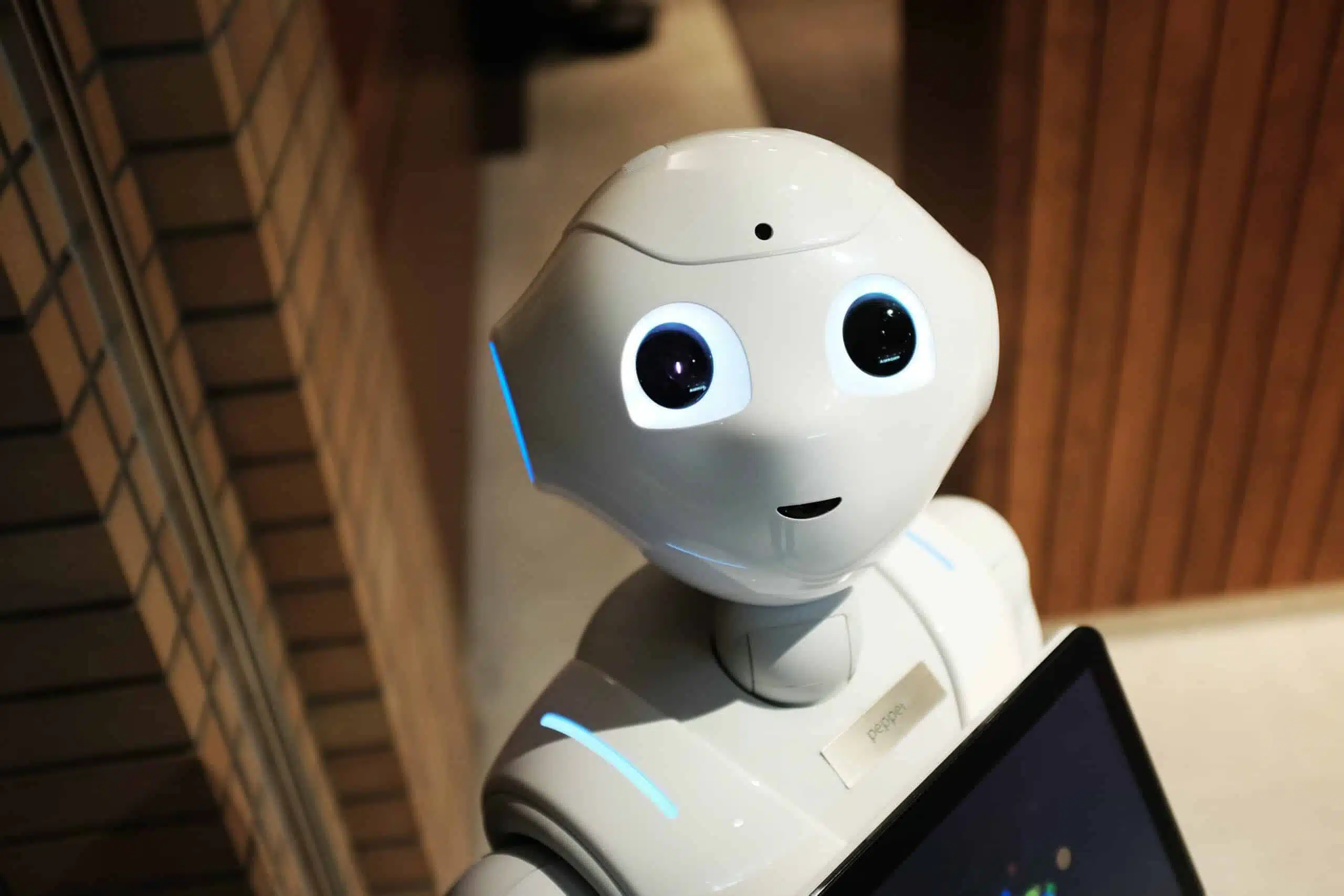 If you want to keep control of the algorithms, you don't necessarily have to be able to program yourself – especially since Artificial Intelligence (AI) already proves that the programs are able to program themselves (such as parts of Google's search algorithm). As a basic competence, however, employees will be required to understand the algorithms and be able to handle them competently. The further the AI progresses, the more the human contribution to work will consist of creative solutions to avoid problems as far as possible or to occupy niches that are not covered by machines, robots and software. Possible logistics professions of the future could be:
Robot coordinator
Warehouse workers – and everyone who works on the ramp – often have to know how to handle data glasses or intelligent gloves. And driverless forklift systems and Smart Containers are already in use in just under one-fifth of the warehouses. Meanwhile, storage robots, as well as intelligent racks and pallets, are also in demand. The development of these techniques is still in its infancy. It is foreseeable that the systems will become more and more interlinked and thus their complexity will increase. This will require coordinators to plan and monitor the use of the machines.
Data Scientist
A job that has already become reality but was completely unknown a few years ago: The Data Scientist. The Internet of Things produces data volumes that many in logistics benefit from analysis. Data Scientists analyse processes and offer new, optimised solutions for logistics tasks.
Truck observer
In a self-driving truck, the truck driver becomes the truck observer. Thanks to his excellent knowledge of logistics, he is mainly involved in the coordination and monitoring of transports. But he is also a skilled negotiator and problem solver on site.
Transport supervisor
Today's schedule will certainly be less concerned with acquiring orders, organizing tours and planning routes in the future. Freight platforms like Saloodo! will do this more efficiently and effectively in real time using artificial intelligence and algorithms. However, the job of the scheduler will not become superfluous – it will change. In the future, planners will assume the role of supervisors who keep an eye on business key figures. The schedule of the future may then have a higher responsibility and checks for all vehicles whether they meet certain economic criteria such as load, stop density or total mileage. The key figures with which the planner of the future will work on a daily basis will change.
Nobody can say with certainty whether these professions really determine the future of logistics. What is certain in the present is that digitization is already changing our working world and pace today – not only in logistics but in all areas. But we will certainly not run out of work with robots and software.