Saloodo!: It's no secret: the logistics industry is still a male-dominated sector. What makes logistics so interesting for you?
Abena Nkansah: I love the challenges of navigating the entire logistics of our client's supply chain. Focusing on the value of what I do, regardless of the industry, is empowering.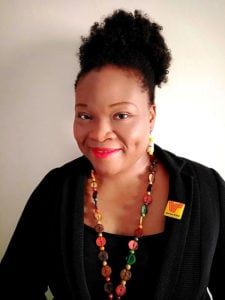 Sylvia Namubiru: Every day is a new experience for me. It's just simple as that.
Diane Etame: Logistics is a fairly exciting field because on a daily basis I face the challenges that lead me to find logistics solutions to satisfy customers, reduce costs and increase our results. However, this requires having a lot of personality because it is a male environment, it is therefore a question of imposing oneself by your experience, your knowledge and establishing an atmosphere of trust.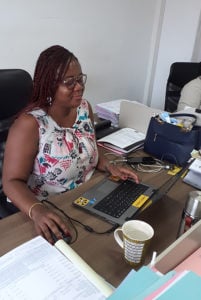 Saloodo!: The 2021 International Women's Day theme is #ChooseToChallenge: Which challenges did you have to overcome in your career?
Zine Al-Joudie: For me, at first, I was a little skeptical about how things would run & how I would contribute to such a field as a female. The idea previously projected into the common sense that logistics is a masculine thing has vanished at the time I started working in Logistics, realizing that the field is way bigger than just a male/ female workplace.
Abena Nkansah: Logistics despite its recent leaps is still seen as a man's world. However women are breaking grounds and succeeding in this male dominated industry.
Homashni Naidoo: Initially it was difficult for women to enter the Industry and once there be well represented. This is now changing.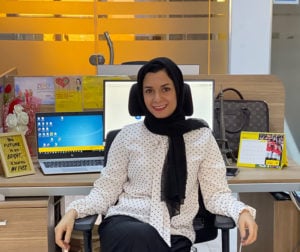 Atlang Morapedi: Yes! There is an undeniable steady growth of women in leading roles since a few years ago.
Saloodo!: What is it like to work at Saloodo!?
Zine Al-Joudie: Well, about a year ago, I was introduced to the platform of Saloodo! so I wasn't sure where this is heading at and how to feel. Now that all is clear and I have this belief of what it is and can do. I know that Saloodo! is the future and who doesn't want to be part of the future?! So the fact that the future is including females as a vital part of it, is indeed promising. The continuous support, encouragement and knowledge-sharing have always been accessible tools provided to all of the Saloodo! team, not just female team members.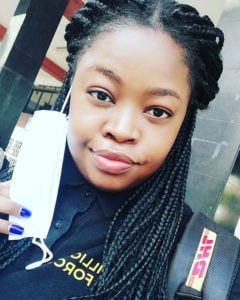 Atlang Morapedi: Being part of the Saloodo! team is both an opportunity and a challenge. As a female, we are breaking stereotypes and the society is not always accepting it. The enthusiasm and excitement surrounding Saloodo! as a digital freight platform has kept my momentum going. Similar initiatives have come and gone because of many reasons. But believe me: Saloodo! is here to stay.
Abena Nkansah: She's right! It is amazing to be part of such a fast paced, supportive and high achieving team. I am super proud of the rapport, healthy competition and honest cheering-on from everyone. We are all go-getters and superheroes!
Homashni Naidoo: So, for me it has been challenging, however extremely rewarding. I have been able to take all the developmental feedback, been able to reflect and learned from it. The Saloodo! team have assisted me in growing, understanding the nature of the beast. I have been at DHL Global Forwarding – to which Saloodo! belongs – for the past 29 Years and Saloodo! will always be an absolute highlight of my career.
Saloodo!: With such a great experience in logistics – how do you see the future of logistics?
Homashni Naidoo: The supply chain industry will become more diverse, with number of jobs increasing. I think that it would be based on technology that will change the logistics industry. Digitalized platforms, big data, sensor technology, robotics, drones. Covid-19 has nudged businesses to develop their online capabilities to bring cross-sector benefits throughout the region.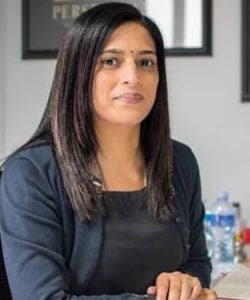 Sylvia Namubiru: I see logistics as competitive in terms of rates but with good opportunities. The digitalization is a fact but we shouldn't forget about the "real world". For example, my next project is the handling of oil and gas opportunities in Uganda and infrastructure development like constructions of new roads.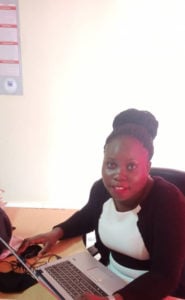 Diane Etame: For me, "Digitization" is the key word, which is why logistics must respect this idea. We have implemented the Saloodo! platform in order to allow all parties to have visibility and better monitoring of operations.
Abena Nkansah: I agree. Fortunately we started our digitalization journey years before the world was forced to find a way to keep moving from the confines of our homes. I believe these digital tools and continuous improvement is what keeps us ahead of the curve. We need to find ways of working smarter and more efficiently remotely. Digitalization, smart freight, robotics are the way forward for the logistics industry.
Saloodo!: Thank you for taking the time to share your experiences with us. We wish you all the best and look forward to welcoming many more strong women to Saloodo! that also choose to challenge.