Yet in the wake of coronavirus, this effort has been superseded by pressing financial concerns, which begs the question: how do you balance sustainability while recession proofing your business?
Not exactly a desirable task, but as a business owner, it's one you must undertake. Read on as we take a look at a few simple company-wide changes that improve operations and take care of the environment.
Set up an environmental awareness committee
Change is slow and always has been, your business's sustainable project starts not with mindless action, but with open conversation. You can facilitate this sentiment by creating a space for yourself and a team of like-minded employees to ideate ways the business can move forward in a more sustainable way.
For lack of a better term, your 'green team' can serve as the kitchen where new policies get cooked up and distributed to the rest of the organisation. This also empowers staff by allowing them to make important decisions, plus it takes some of the weight of your shoulders.
When running a business it's important to make the most out of other people's ingenuity and talent. You never know where a game-changing idea may spark from, so make sure you get a broad overview of the business and include representatives from operations, accounts, marketing, management, and any other wings of the business you can think of.
Blend sustainability with operational efficiency
Some businesses believe sustainability policies obstruct profit margins and get in the way of operational efficiency. But that's not true in the slightest. In many ways, green issues are the Robin to profitability's Batman.
As the world embraces a new tech-savvy way of doing business, it becomes apparent the green cause doesn't need to be a burden nipping at the ankles of profit margins. Instead, you can broaden your horizons simply by embracing the latest technology.
The transportation industry is a pioneer when it comes to green technology (with freight transport, in particular, becoming increasingly digital). Here are two ways they are using tech to their advantage while supporting the green cause:
Fuel cards provide telematics and allow for paperless accounting
Fossil fuels are the largest contributor to global warming, yet we view them as an inevitable way to go about our day-to-day lives. For instance, think about fleet drivers, delivering parcels across the world — or the average worker commuting every day to earn a living.
How do we cut out something that has become so essential? Simply put, we don't. At least not until electric vehicles become more reliable. All you can do is find ways to mediate the impact of fossil fuels and cut down where you can — and for the transportation industry, this issue has been more prevalent than most, but there is an answer: fuel cards.
Fuel cards are credit cards used to pay for fuel, but they also offer a few hidden eco-benefits. For example:
Paperless accounting: these cards produce digital receipts so you can go paperless, plus the cyber receipts double up as an approved invoice by most tax authorities, meaning you can reduce time spent on accounting tasks.
Onboard info & telematics: information is always valuable — and fuel cards provide telematics via a digital app, which means you can keep track of fuel usage and driver behaviour. This can be used to inform decisions and boost efficiency.
Not bad for a piece of plastic, right? Fuel cards aren't exclusive to the transport industry and can be used in a variety of businesses, particularly if you provide company cars to your employees. Although you'll need to do a little research (via comparison sites like iCompario) because they come in all shapes and sizes. Have a browse and consider whether your business can take a green leaf out of the fleet management handbook.
Make a personal effort to be more environmentally conscious
Your behaviour could be the catalyst for a culture of change, because how you choose to behave sets the tone for others around the office.
Don't simply complain about environmental issues: what good does that do for anyone? You need to implement real actionable change into your own life and use your business to amplify the green cause.
Here are some ways you can consciously support sustainability while using your business as a vehicle for change:
Minimise work-related waste
As with fuel in the transport industry, it's important to mediate the impact of running costs and other operational necessities. Although, you also need to consider the waste your company produces that can be severed entirely from the day-to-day running of the business.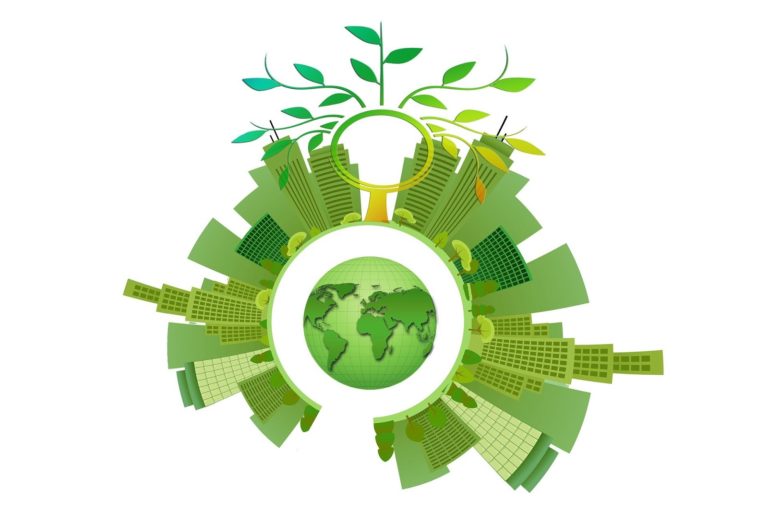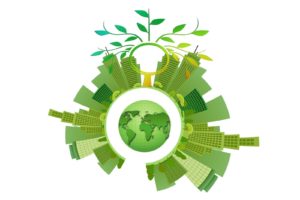 The hidden conveniences are where the scope for change lies: general waste, non-recyclable packaging and overly liberal water usage just to name a few areas worth exploring.
Think about the single-cup coffee makers used to fuel the long working day, many pods are non-recyclable and are destined to end up on a mountain of landfill. Consider replacing this contraption with a big tub of communal coffee grounds, something which can produce more coffee and be recycled afterwards.
Another example could be clamping down on water wastage. Reducing water usage is a great way to save money and develop a culture of sustainability around the office. Fix dripping taps, install low flow fixtures, run a water-saving awareness campaign (you can look to suppliers like Bristol Water for inspiration following their partnership with the 'Love Water' initiative).
The point being there's a variety of small changes you can make in your business that can make a big difference to the big picture. Take a look at your operations and discover whether you can cut waste, we bet you'll be surprised.
Support an environmental charity
One simple way your business can make a big difference is by supporting a local environmental charity — a valuable gesture to the green cause, especially with many charities needing support in the wake of coronavirus.
But what should you offer? Many modern businesses seek to work with charities, either by making a financial donation or by partnering up and offering various expertise in support of a mutually desired cause.
You could commit to a monthly donation and even offer a percentage of your operational revenue. Every little contribution helps, though what you provide depends on your businesses capabilities, don't over commit and end up offering something you can't afford.
The environment and the economy are seen as polar opposites, pulling at each other until one inevitably gives way to the other. But that doesn't have to be the case. There are ways to find harmony between the two where both your business and its wider sustainable efforts can flourish.