What to do? Design thinking is currently a much-hyped buzzword for the innovation process. But what is design thinking and is it really as useful as often claimed? We shed some light on the subject:
What is Design Thinking?
Developed at Stanford, the Design Thinking method is considered THE catalyst for a functioning innovation process. The basis in Design Thinking is the absolute focus on the needs of the user or customer.
First of all, let's take a look at what Design Thinking is all about. Basically, it is a procedure for companies to develop quick solutions in a customer-centric way. User needs are identified in the form of a workshop, and solutions are then developed to meet these needs. These solutions are then tested and continuously optimized until an optimal offering is achieved. David Kelly, Founder of IDEO (the resource for Design Thinking) already said, "We want to fail early to succeed sooner."
However, Design Thinking is also primarily about involving the entire operational team and being able to identify with the project in the best possible way. This also means that the project team gets together in a workshop and develops the solutions together.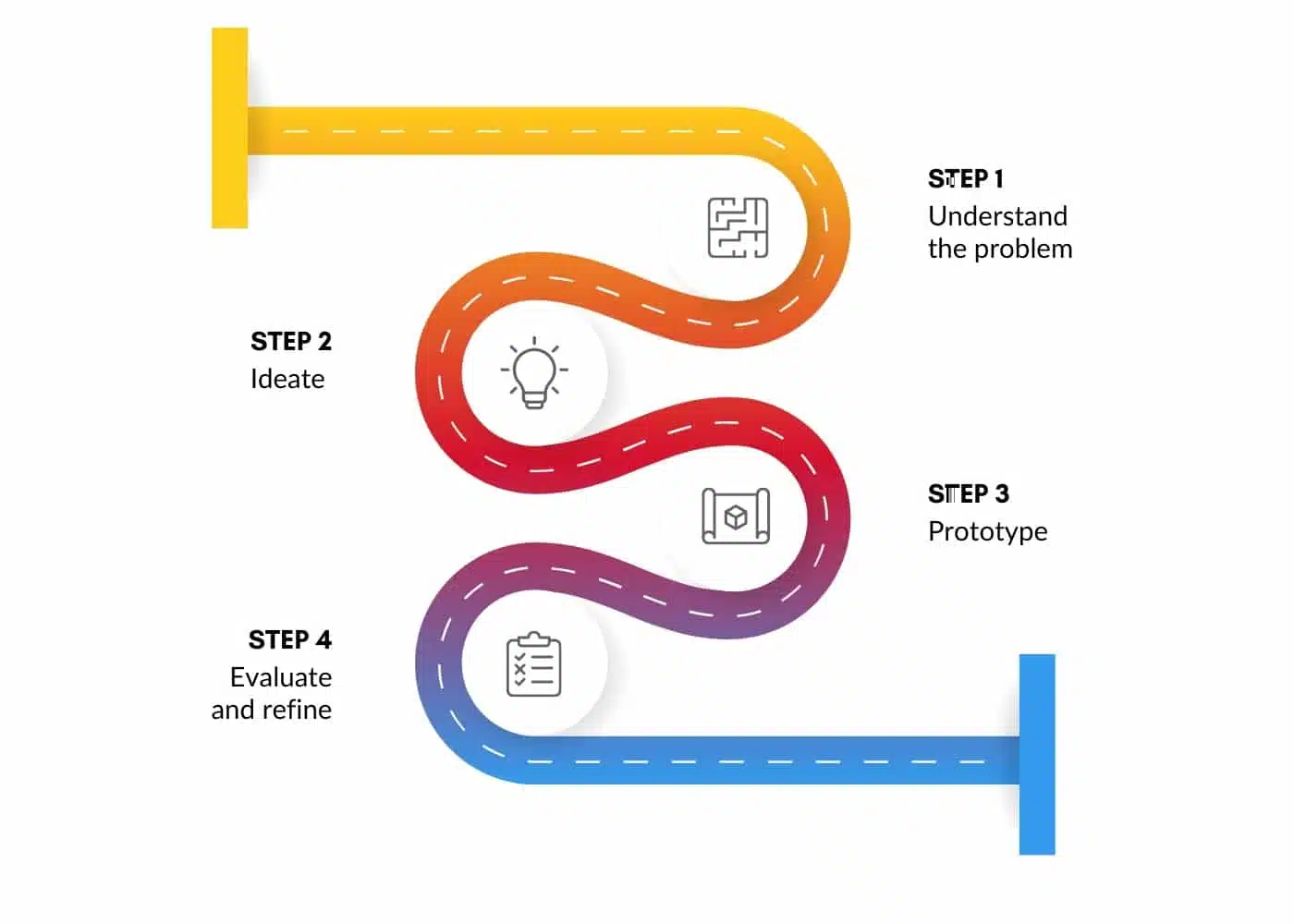 Define problems and find real solutions
In Design Thinking, there are two different spaces that you work through during the process: The Problem Space and The Solution Space.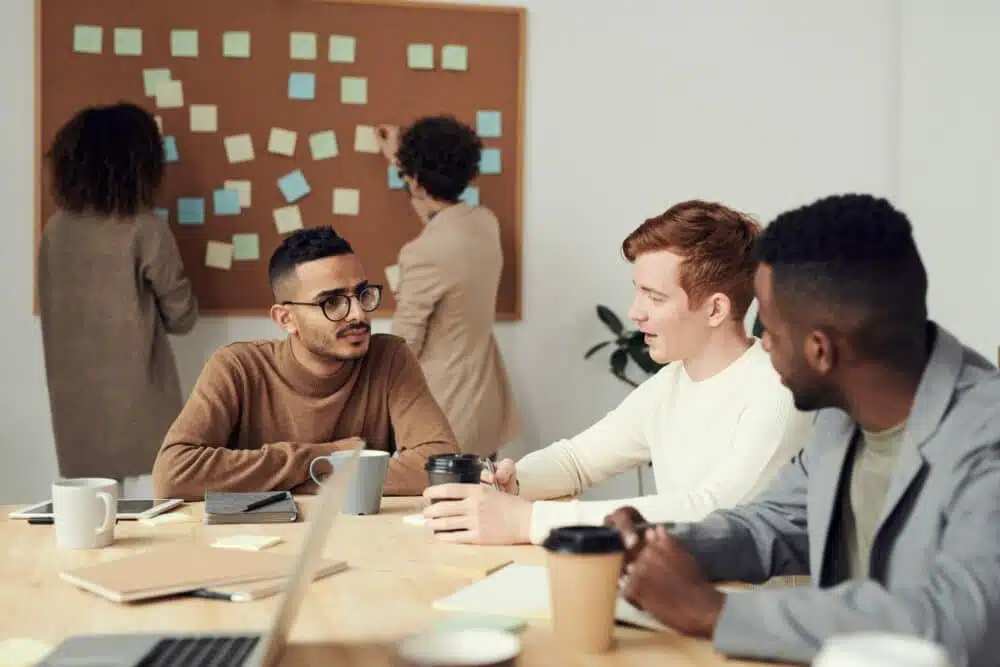 In the Problem Space, the focus is initially only on the user and on really understanding the user using various methods. Interviews or the simple observation of users are optimal here. If you want to get results as quickly as possible, use the Interview method. The rule for interviews is that you should talk to at least twelve people from the target group to get a rough initial picture of their needs, because twelve qualitative interviews reveal about 80 percent of user needs. The problem space is the location of all of the client requirements that you would like your product to meet. "Need" can be various: a customer pain point, a desire, an assignment, or a user narrative are all examples of problems that exist in the issue space of a company.
Solution Space is where any product or the design of a product is built on problem space. This means that any product or design like mock-ups or wireframes is in solution space, but they are built on problem space. Problem space is at the bottom of solution space, so we can say that problem space is at the base of solution space. In the solution space, everything that is used by customers and that looks like a product or an example of what a product looks like is in this space. In order to make a product, you have to pick a specific way to do it. The way the product looks, what it can do, and how it works is all up to you.
Turning insights into practical design principles
The most important findings from the interviews from the product space are now transferred to post-its into the solution space and the project group has the opportunity to identify patterns and commonalities, so-called insights. Design principles can now be derived from these insights. Based on this information, the project group is now able to derive a user persona. What kind of person is our target group? What causes our persona to feel bad or good? And in what context is the product used by our persona? And what does it actually help with exactly?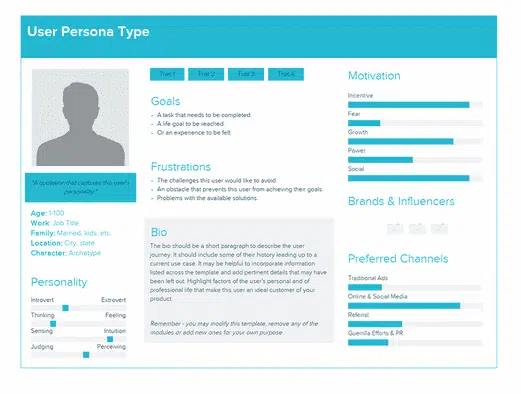 User personas are imagined personalities that represent the company's main client base. User personas are written as if the individual were real, but they also reflect common charac-teristics shared by a group of people. Product development, sales and marketing operations all benefit greatly from a well-researched, analytical and data-driven user persona.

The customer's need is now summarized in one question. For example, "How can we get Peter to buy to our product?" or "How can we help Anna integrate our product into her work routines?"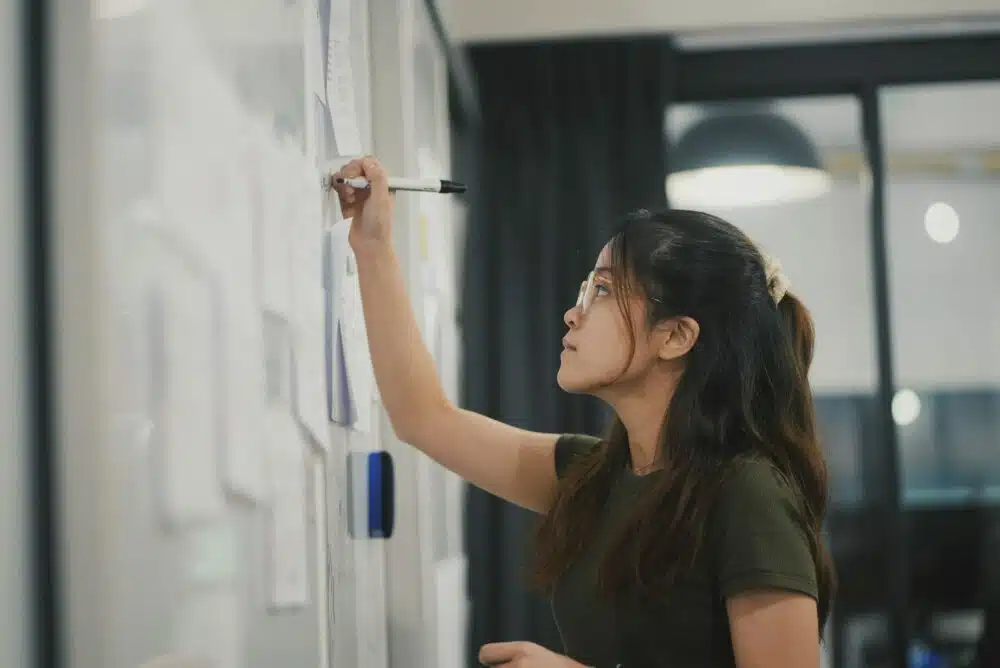 We use this core question to now find solutions to our persona's problem. Since we are now very concrete, people often find it easier to think creatively. To support this, we can of course use various methods. The important thing is: the more ideas, the better. Every idea is checked again and again by re-assurements to find THE final, usable and feasible idea. Based on this idea, the prototype can now be developed. This can be done in the first step, for example, using storyboards. This prototype can already be tested by asking yourself various core questions: Have we solved a problem of Peter? Is the solution financially possible? Does Anna like the idea doing it?
After the prototype has been tested accordingly, the image above shows the flow of the repetition of the design thinking process until the product meets the needs of the customer the most.
Applicabilty for Design Thinking in Logistics
Anyone who works in the logistics business is well aware that issues are never in short supply. Issues manifest themselves in a variety of ways, including dysfunctional processes, systems, personnel capacities, and skill alignment. When supply chain issues are left unresolved, they negatively impact both the customer and employee experience.
"Design thinking is a human-centered approach to innovation that draws from the designer's toolkit to integrate the needs of people, the possibilities of technology, and the requirements for business success."
—Tim Brown, Executive Chair of IDEO
When applied to logistics, design thinking has the potential to increase staff motivation, breathe new life into routine back-end processing tasks, and improve the customer experience.
Why is design thinking important?
There are numerous enterprises and individuals that can benefit from applying design thinking in their problem-solving efforts. To name just a few applications for design thinking in the workplace, consider the following:
Instead of getting bogged down in the details of a problem, designers use design thinking to keep their eyes on the prize: a workable solution.
This method helps firms better understand the needs of their customers and, as a result, better address those needs themselves.
Businesses can come up with new and imaginative solutions to solve challenges through design thinking.
When the client is actively participating in the design thinking process, it can be more effective at meeting the client's needs.
Businesses can use design thinking to improve customer happiness by continuously learning about and monitoring their customers' satisfaction and making adjustments to their products or services as needed.