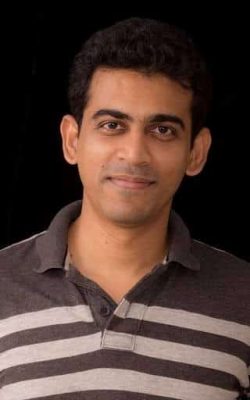 Interview for the length of your coffee.
Saloodo's digital freight forwarder platform is growing and simplyfing peoples life. But who are the people behind the monitors, working hours before you are even able to push the registration button?

Today, let's meet our Frontend Developer Team Lead, Afzal Hossain.
And as technical driven person his answers are short and on point:
Introduce yourself, who are you?
I am Afzal from Bangladesh. I have an educational background on Computer Science and Engineering and so far 12 years experience in Software Development.


What got you into Technology?
I like to solve technical, mathematical and logical problems. Computer/Tech gives me a way to do that professionally.
I'm not a tech person. Can you explain your job in simple terms?
I am building Software and helping/guiding others to build software. I am currently leading the Frontend team and the team is responsible for building web-interfaces for different modules/software which are used by internal and external users.
What were the personal highlights of your career?
I built some tools that were used by thousands of developers (potentially impacting millions of end-users).
Tell me 5 things that drive you as a developer crazy.
1. When someone copy/pastes large block of code in a chat application.
2. Unclear variable names.
3. Lots of if/else.
4. Re-inventing without researching existing solution.
5. Developer trying to optimize a piece of code without thinking if that should be optimized.