How is the power crisis currently affecting Asia and Europe?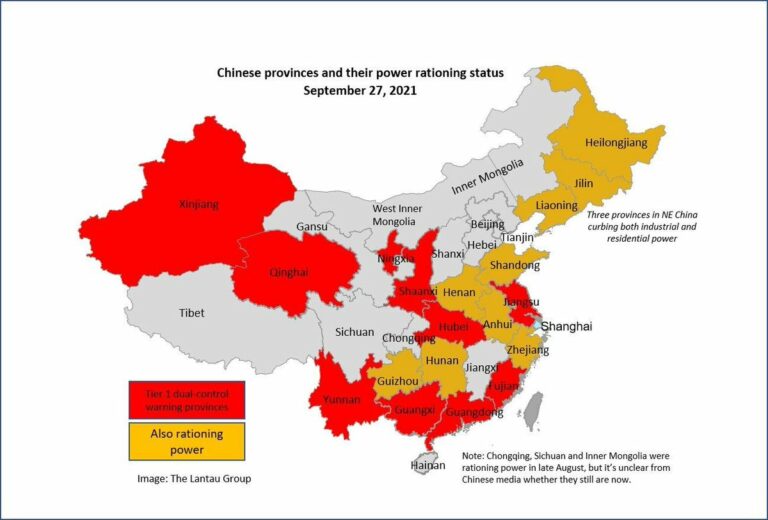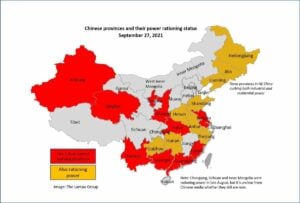 China has already been hit the hardest in this current power crisis while thousands factories are currently producing at capacity limits to catch up on needed pandemic-related orders from around the world. The Chinese electronics industry in particular is already suffering from supply bottlenecks and increased costs for semiconductors. In addition, production there is currently under high pressure for the electronics Christmas business. However, the government has ordered emissions to be cut (China wants to be climate-neutral by 2060). Therefore, electricity is rationed locally: At times, in addition to factories, private households and stores had no electricity. Chinese media report that around 20 provinces have taken power rationing measures since mid-September, in some cases leading to unprecedented power outages.
In Europe, too, the first energy-intensive factories are temporarily halted, giving a first glimpse on the current power crisis: Fertilizer manufacturer CF Industries had stopped production at two British plants. BASF in Germany complains of negative consequences due to rising energy prices.
In this regard, Commerzbank wrote at the beginning of October about the power crisis: "The EU natural gas price (TTF) rose to EUR 100 per MWh for the first time today. The decisive factor for this was the news that significantly less gas has recently reached Germany from Russia via the Yamal pipeline. This further exacerbates the tight supply situation. According to EIG, natural gas storage facilities in Germany are currently only 67% full. At this time last year, they were already 94% full. Across Europe, the filling level of just under 75% is also well below the normal seasonal level of 90%. Because of the unusually low gas inventories, the TTF natural gas price has already risen 80% in September and 160% in the third quarter."
Spain's government is also under massive pressure: electricity prices have tripled this year. The prime minister is ordering tax cuts on electricity.
The UK does not have sufficient gas reserves for the coming winter. Whereas before Brexit it could rely on supply support from the EU, this year the country is having to worry about resources in addition to supply bottlenecks for gasoline and imported goods due to the shortage of truck drivers. Compared to Germany or the Netherlands, the UK have less than a tenth of the reserves available.
How is the rest of the world doing?
Brazil has to import expensive gas to meet the country's energy needs because the Parana River, which is actually life-giving, is currently only 50% full of water. The low water level is causing problems with power generation at the hydroelectric plants that span the river.
The U.S. have massively ramped up after the energy collapse in May and are less concerned. However, emissions are rising proportionately. Still, the U.S. no time to take a deep breath as Americans are finding empty supermarket shelves due to Chinese supply shortages.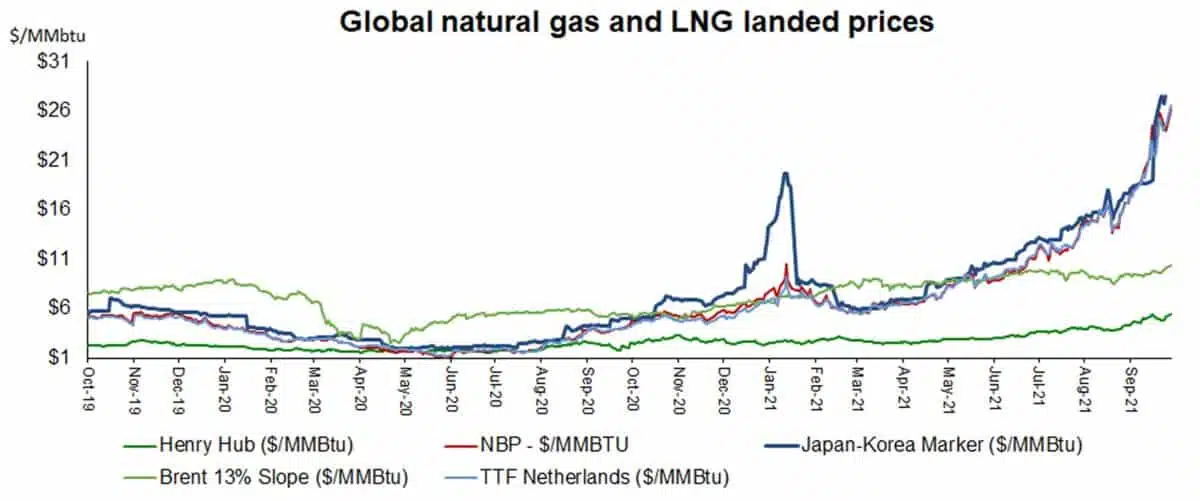 What does this power crisis mean for the transport industry?

First thing to note is that energy markets are internationally connected. Even if power outages can be avoided in Europe, the economy is threatened by a further increase in LNG prices. As a result, coal and electricity prices will also see an increase. This will raise corporate producer prices as well as consumer prices at a record pace, as we have also discussed in this blog article.
Above all, China's energy woes mean additional supply chain worries: global supply chains, already strained by covid lockdowns, closed ports and chip shortages, are sure to expect days of disruption in the final quarter due to the energy crisis and their impact. The upcoming quarter of 2021 will remain uncertain, with another unknown factor adding up to the already known uncertainties.