Meet our customers
Starting out as a small hobby brewery in mother Vroni's kitchen, the microbrewery Braumanufaktur Hertl is now known as "Franconia's smallest and hottest brewery". Franconia is the Northern part of Bavaria, Germany: Full of airy fields, where hop and wheat swing in the German sun. David Hertl, who stands behind the innovative brewery, is a passionate brewmaster, coming from one of the villages in the area. Once discovered by Michelin-starred chef Alexander Herrmann, the German is constantly expanding his beer selection to include unusual drinks such as Hopfen Gin or Braumeister Rum. But the bestsellers, almost always sold out, are the classics, such as "Mutti's Sonnenschein" (Mum's Sunshine) or "Opa's Liebling" (Grandpa's Favorite) – behind them are the personalities who, together with David Hertl, run the family business in cute, little Schlüsselfeld, Bavaria.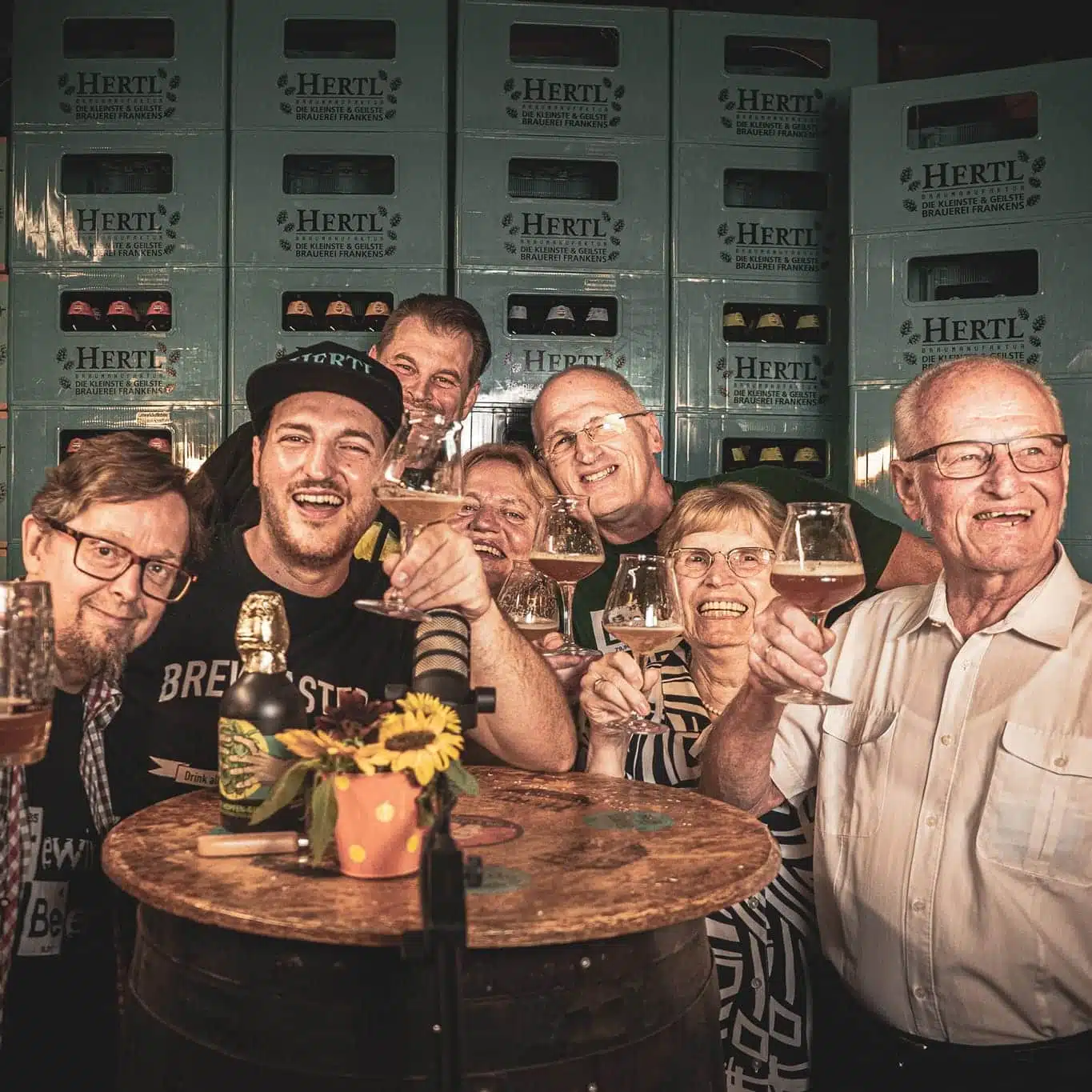 "We have tested all platforms for our beverage transports and always end up with Saloodo! – simply always the best in terms of costs. And what is especially important to me: The customer support cares. As a logistics newbie, I need to know that they will also take care of me in case of a claim. And that has always gone really well with Saloodo!. I couldn't ship as effectively on my own as with the help of the platform and especially the support team."


Shipping passion in bottles with Saloodo!
The colourful bottles with the friendly faces of his loved ones leave Bavaria with the help of Saloodo! on semi-trailers mainly to Germany, but also to France and England. The one or other pallet ends up regularly in Hamburg Elbphilharmonie, where guests can enjoy the beers and the gin. The delicious beer of the Hertl family can also be found on the drinks' menu in celebrity chef Alexander Herrmann's restaurant.
To find out how much it costs to transport an semi-trailer full of beer, click here: Shipping via Saloodo!
For ordering a barrel of Braumanufaktur Hertls beer follow the link.