In this article we are clarifying what type of aspects are used to calculate prices by various transport service providers and where are often incorrect assessments on the customer's side. But first things first: We can't list all the points here, as the pricing itself includes many different aspects.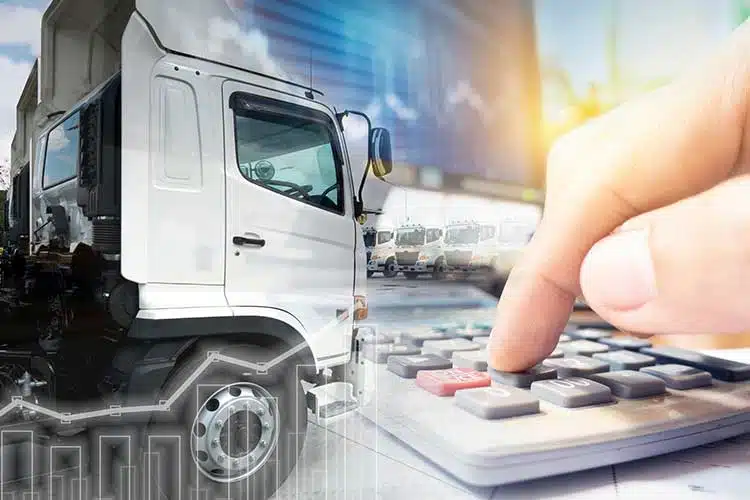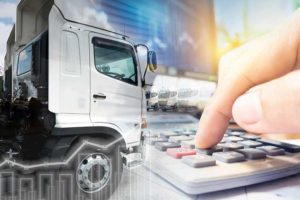 The best example is the estimated transport price that shippers receive when they submit their transport requests on Saloodo! – the digital freight platform. This real-time market price is based on artificial intelligence and algorithms based on a database with many parameters. The individual values are then often used to calculate the predicted price, which is continuously adjusted to current market conditions.
Planners and forwarders also calculate their prices according to the same principle. But in this case, there are often misunderstandings between the client and the contractor of transport services. For example, in the following points:
Additional loads – Carpooling for freight
Many clients are familiar with the concept of "additional loading ". Transport of goods as an additional load means that a vehicle is already used for a transport order, but this vehicle is not yet fully loaded. In such a case, the vehicle can take a detour to take even more goods with it – i.e. to "load additional loads ".
As a rule, the first transport order already ensures cost-covering transport for the carrier. This usually makes the additional load much cheaper than if it had to be transported with its own vehicle.
Nevertheless, as a shipper you cannot always expect a favourable price, because not all additional loads are always easy to implement. The first requirement is that a vehicle is already on the track or will soon be on the road. This vehicle must then have sufficient free space for the additional load – both in terms of the free (additional) loading space and the loading weight. Finally, the original route must be long enough so that the additional load can be picked up and unloaded in the meantime – without, of course, leading to major delays of the original shipment. Therefore, in many cases, it is not possible to load quickly, which can lead to higher costs.
Short distance = low price
This is especially the case for short distance transport requests where low transport prices are expected. This is basically correct, as many transport costs are calculated per kilometre. The intuitive rule here is: fewer kilometres = lower price.
However, there is a certain minimum effort that is independent of the distance driven. This could be one of the following reasons:
the time needed to get to the loading point,
the time required for loading at the loading point,
the time required for unloading at the unloading point,
the fact that the vehicle will not be used for other, longer distances during this time.
This means that a transport by a freight forwarder always has a certain minimum price, even for shorter distances. This is comparable to a taxi ride, where you pay not only the kilometre price but also a basic amount, no matter how long the distance is in the end.
Use gaps – unpalletized goods
Goods are regularly transported that are not yet on pallets or may not even fit on pallets. These can be long pipes, wooden beams or steel beams. The idea is that the truck driver can simply place them between the other pallets on the loading area. This would make it even more efficient to use the space that would otherwise remain empty – a great idea to save costs.
Unfortunately, this does not work in road freight transport.
The goods transported must always be properly secured so that the lives of drivers and other road users are protected. Therefore, goods cannot simply be clamped between pallets but must be fastened with tension belts and other securing materials. Including all fuses, for example, a pipe takes up considerably more space and there is no "space saving ".
How forwarders calculate the prices for their transport offers
There are many different influencing factors for shipping prices, which are also weighted differently. Here you can see a selection of factors that play an important role in pricing:
In relation to the transport route: length of the transport in kilometres, is it an international or national transport and are there vertical metres to overcome, etc.?
Regarding the time of the transport order: Is there currently a freight surplus? But also, holidays, bridge days, weather conditions (slippery roads, poor visibility) etc.?
All about the transported goods: Some goods can only be transported by certain vehicles. For example, bulk goods such as sand or flour that don't fit on normal trucks.
How long does the transport take? Groupage transports are cheap, but also take longer. If it must be done quickly, a courier service transport is often necessary.
About the loading/unloading point: Do additional equipment should be taken along for loading and unloading? Some loading points do not have a forklift or ramp, but many trucks are designed to do just that. In such cases the truck must carry a forklift truck – this is, of course, more expensive than if the forklift truck could be dispensed with.
As you can see, the pricing of transport services is a complex topic and not always comprehensible at first glance. However, it is worthwhile to deal with this to be able to understand the background when choosing a service provider. When you place a transport enquiry with Saloodo! it's even easier: you'll see at a glance all the transport companies that have made an offer for your enquiry and you can then simply order the right transport service provider for you.