Use Rate Cards to set up fixed rates on Saloodo!
Rate Cards allow you to automatically bid on shipments that meet your specifications with fixed rates. This helps to reduce your manual work and generate more bookings.
Expand your presence on Saloodo! by offering more deals.
How do Rate Cards work?
The principle of Rate Cards is very simple and applies to FTL, PTL or LTL transports: We store your transport preferences, such as relations, weight, parking space or loading metre clusters.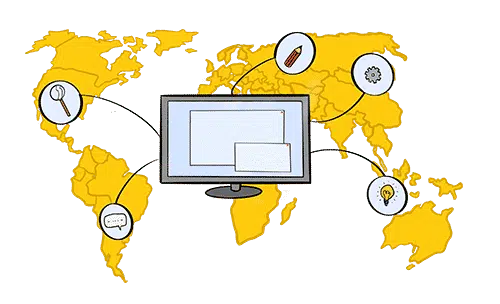 You set your own prices and determine the transport criteria for which your price is displayed.
Saloodo! then finds suitable transport requests based on the criteria you set and automatically submits your offer for the transport request – of course exclusively with the price you set individually.
When the offer is booked by the shipper, Saloodo! informs you automatically about the upcoming transport.
What are the advantages of using Rate Cards?
The use of rate cards on the digital freight platform is the most efficient way to acquire transport orders without having to spend time searching for them yourself.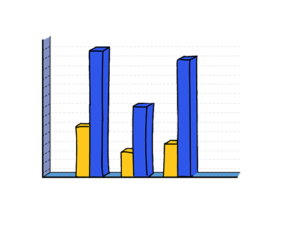 In addition, you reduce the manual workload and, at the same time, you establish your presence on Saloodo! by submitting more offers.
With this function, you take another step towards automation and digitalisation of your work processes.
What's more, you don't have to pay anything for depositing and using Rate Cards. There are no hidden costs!
How do I provide Rate Cards?
Send us your existing price and rate matrix. If you do not have your own fare, we will be happy to send you a template.
We will be happy to discuss additional information such as transit times or other criteria in a joint telephone call.
Tell us which account should be notified as soon as you receive a new transport order.
Wait for more and more orders to arrive in your inbox.
What information is necessary to store rate cards?
Price matrix with at least weight or loading metre clusters in Excel format
Pick-up and delivery relations (country + 2-digit postcode)
Validity period of the offer
Min. and max. package dimensions
Min. and max. weight
Permitted packages
Transit times and standard pick-up and delivery times
Loading metre and weight factors
etc.
How do I manage my stored rate cards?
In your personal dashboard you will find an overview with your currently provided rate cards. You can, of course, adjust the rate cards at any time as you wish.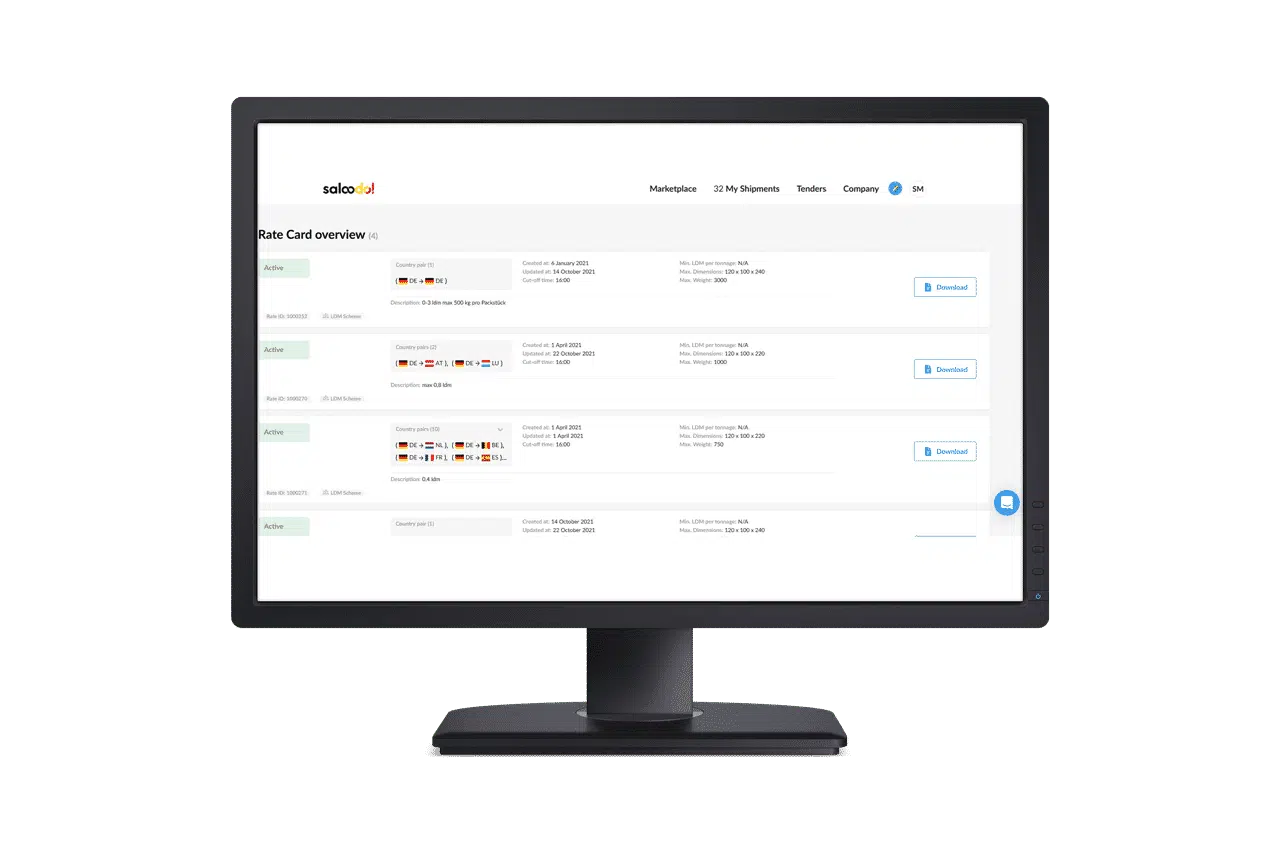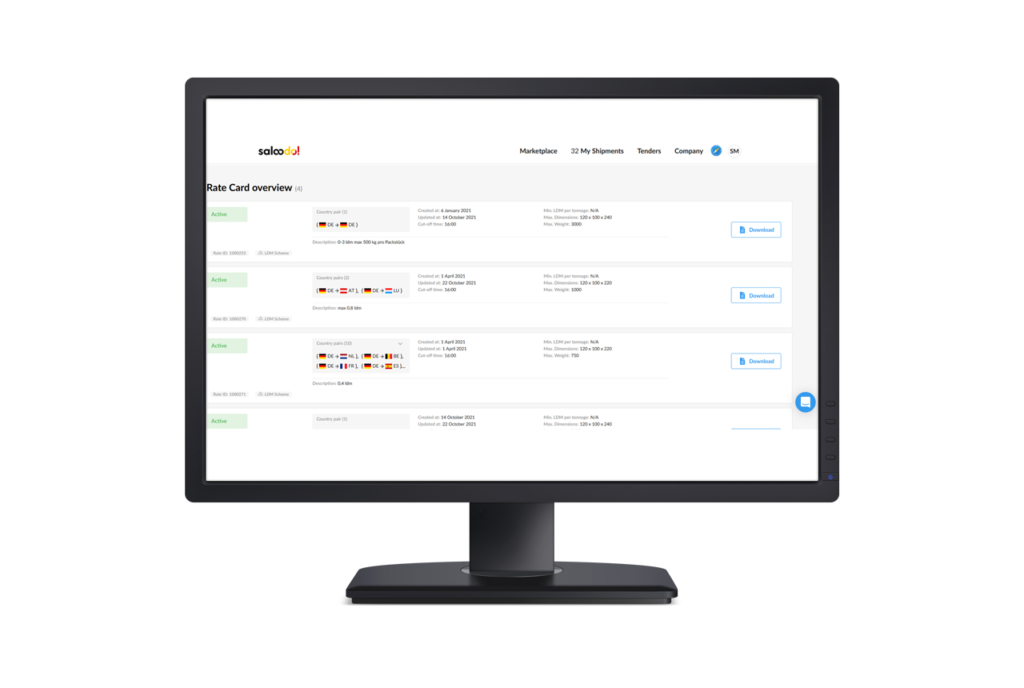 Simply download your rate card as an Excel spreadsheet and edit it. General price adjustments upwards or downwards can be communicated to us at any time in percent or absolute values (EUR).
If you would like to adjust the general rules for your Rate Card or even deactivate or delete your Rate Card, please contact us +49 (0) 221 989 39 222 or write to cooperations@saloodo.com.
Your digital logistics experts
We combine the logistics know-how and infrastructure of a global player with the flexibility and digital competence of a start-up. Learn more in our blog, the Logistics dictionary, and our info pages.
We make logistics fast. smart. reliable.