Freight Carriers | Freight shipping | LTL carriers | FTL carriers | PTL carriers
Choose and find the right carrier with Saloodo! - your contract
partner for fast, cost-effective and reliable transport
Are you looking for a verified carrier to transport your goods?
With Saloodo!, our customers receive the highest level of service and quality. You can register for free, get access to a growing network of verified freight carriers and choose from multiple offers depending on your preferences.
Ship goods safely and reliably to your destination of choice. With Saloodo! you can:
How do I choose a carrier?
A business owner needs to understand how important it is to select the right carrier to transport his goods. A shipment which is not dealt with correctly can lead to damage, lost goods or in general, delays.
On this page, we discuss the roles of LTL, PTL and FTL freight carriers. In addition, we discribe how to choose any based on your transport needs, budget and time.
What can I ship using LTL?
LTL stands for less than truckload. This means the shipment that gets loaded into the truck does not take up the entire space within the truck. This type of freight shipping combines different shipments from multiple customers stopping at various destinations.
LTL shipments can weigh from 65kg to approx. 9,000kg. If your shipment takes up two-thirds of the space in the truck, then you pay the LTL carrier only for that empty capacity.
Advantages
You cover the costs only for the space you use and not for the entire truck
Recommended if you don't plan to ship goods in large quantities
Disadvantages
LTL shipping require several stops, thus taking longer to reach the destination
Best use
Great choice for smaller companies
What can I ship using PTL?
PTL stands for partial truckload. It can be considered an option under very specific circumstances. For instance, if a shipper needs significant space inside the truck but without filling it entirely, PTL becomes a suitable option.
Finding a PTL carrier is ideal if you require more volume than you would normally need for LTL shipping but still not enough for a full truckload. PTL freight companies use the same truck for the pick-up and the delivery of the shipment, thus making the transportation faster than LTL shipping.
Advantages
Shipments are being picked-up and delivered by the same truck
No need to declare the class of your shipment
Disadvantages
Not all shipping companies offer partial truckload services
Best use
Suitable for small-medium businesses
What can I ship using FTL?
FTL stands for full truckload. Ship with FTL carriers if you have more than ten pallets of shipments. The shipment stays in the same truck from pick-up to delivery.
FTL is the most efficient method of transportation, especially for companies that need to transport goods in large quantities. The transit time is less, as there are no unloading stops except for the delivery point.
Advantages
Preferable for shipments that require fast transportation
The best option for large shipments and fragile goods
Disadvantages
Aimed mainly at established companies with a big shipping budget
Best use
Companies transporting goods in large quantities
Can I negotiate rates with all freight companies?
Freight carriers request different prices for the same transport. Pricing can vary greatly from one carrier to another. Also, it depends on the nature of your shipment, distance and transport conditions. Even the carrier who has already formed solid and trustworthy relationships with their clients renegotiates prices once in a while.
To avoid spending more or wasting time negotiating, you should use a digital freight platform like Saloodo!. With the platform, you are already connected with verified freight companies.
How can Saloodo! help me find the right carrier?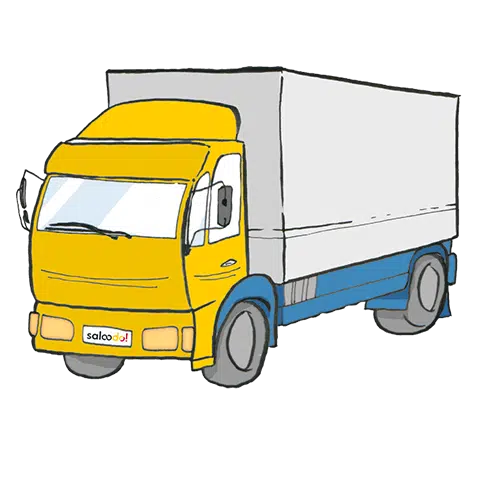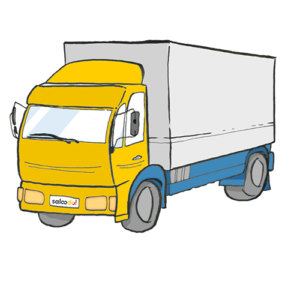 • Saloodo!'s vetting process ensures your shipment will get transported by reliable and trustworthy road freight carriers
• You can forget about lengthy phone calls and difficulty in comparing prices slowing down your daily operations
• No need to worry about lack of transparency, as transport companies need to provide all the necessary documentation to complete the registration
• You can track your shipment in real-time, from pick-up to delivery
• One single point of contact for all your inquiries or questions
What else should I take into consideration?
Other questions to consider when it comes to freight shipping are:
• Is LTL, PTL or FTL shipping more suitable for my transport?
• Is it better to choose a digital freight platform or negotiate?
• Is it better to consolidate my freight into one unit or multiple pallets? How will this affect the overall cost?
• Are there any special requirements when it comes to how my shipment needs to be loaded and unloaded?
• Who are the contact persons at the pick-up and the drop-off locations?
Your digital logistics experts
We combine the logistics know-how and infrastructure of a global player with the flexibility and digital competence of a start-up. Learn more in our blog, the Logistics dictionary, and our info pages.
Ready for the logistics of the future?